Ziyech to Chelsea confirmed, the Blues will have to wait till summer
Ajax have confirmed that they have agreed on a deal to sell winger Hakim Ziyech to Chelsea in the summer. 
The Blues were desperate to sign the winger in January but found that the Eredivisie side were unwilling to sell until the end of the season. 
However, negotiations still continued after the closure of the winter window and an agreement was reached on Wednesday. Both Ajax and Chelsea now taking to their official websites to confirm that the Moroccan will be moving to Stamford Bridge in summer.
The deal is worth an initial €40m, but can rise to €44m through a number of variables. If the player does extremely well for the club. 
Chelsea made full use of the chance to scout the winger when the two sides met in the Champions League. The Ajax player was very impressive and registered three assists in the 4-4 draw at Stamford Bridge and was completely dominant in the game.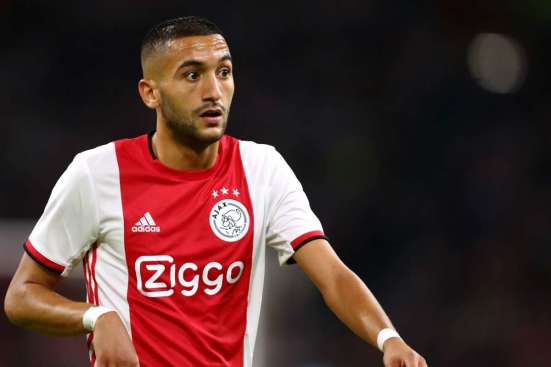 It was all due to some spectacular performances which he showed last season, which also saw him start against the likes of Real Madrid and Juventus on the way to the Champions League semi-finals. 
A number of top sides have been interested in the winger, but now Chelsea have left everyone behind in the race of signing the player. 
Ziyech will be Chelsea's first signing since the transfer ban was lifted in late 2019. 
He is brought in as a potential replacement for Pedro, who is expected to not remain a part of Frank Lampard's team after his contract expires at the end of the season.
Willian and Olivier Giroud are the other players, who are yet to sign a contract with the Blues or any other club. 
Willian has been reported to be wanted by Barcelona for a very long time and it seems, with his current contract expiring, the Brazilian will be looking forward to joining the Catalans.
Giroud will be hoping for a club as he has barely been awarded any game time.
featured image credits- goal.com