Arsenal players in self-isolation as City game shelved due to coronavirus
Arsenal's visit to Manchester City on Wednesday night has been postponed by the Premier League as a "precautionary measure" in the first example of an English fixture being affected by the coronavirus outbreak.
The decision was taken late on Tuesday after a small number of Arsenal players, along with four of the club's staff, were confirmed to have been in close proximity to the Olympiakos and Nottingham Forest owner Evangelos Marinakis. He said yesterday that he had contracted the virus when the sides met in London 13 days ago. 
The players and staff are now in self-isolation and, while nobody around Arsenal is showing any symptoms of Covid-19. Both them and City have already consulted medical advice before coming to the conclusion that, with the league's agreement, the match should not go ahead.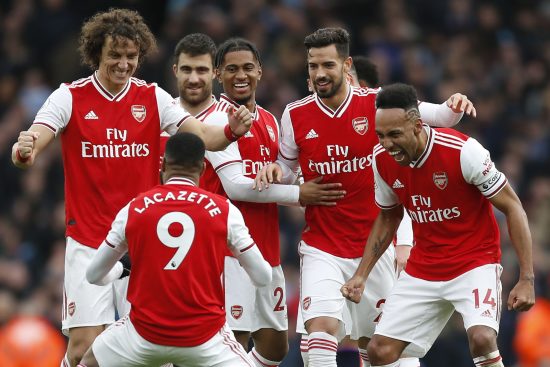 Marinakis watched Olympiakos's 2-1 win from the Emirates Stadium Directors' box and the Arsenal staff in question are believed to have been sitting in front of him. When the match was over, he made his way, via the pitch, to the players' area where he met some of the Arsenal squad. 
The club is working to government guidelines that define "close contact" as being within two metres of somebody who has the virus for longer than 15 minutes.
The people who fit that definition will self-isolate until a 14-day period since that contact has expired, effectively meaning they will be able to return to training on Friday before Saturday's match at Brighton. 
The fixture will be unaffected as things stand but with football in Serie A shut for a while, the Premier League is also on the verge of being contested behind closed doors.
However, measures will be taken and the authorities are already giving their best so that the fans get to visit the stadium despite the virus spread. 
featured image credits- eurosport.co.uk