Arsenal playmaker not safe in outside world as threats arrive again!
Mesut Ozil's security guard revealed that two men 'threatened to kill' the Arsenal star and his guards outside his in court on Tuesday. It's not been too long when Ozil and teammate Sead Kolasinac were caught in an attempted carjacking the previous year in what was believed to be a separate incident.
However, on that occasion, Ferhat Ercan and Salaman Ekinci, both 27 and from Tottenham, were arrested by police following an altercation with Ozil's security staff outside his Camden home. The two men were later charged with a public order offense. 
Ozil was not present for the hearing but as per security guard Kemil Sezer, the two men were present to threaten the Arsenal man and his guards. They also shouted expletives regarding the Arsenal man's mother. This was told to the Highbury Corner Magistrates' Court.
As quoted by Sky Sports, Sezer said," They swore in Turkish, saying 'f*** you mothers, we're going to f*** Mesut's mother and we're going to come back in five minutes and if security doesn't go from here, we're going to kill Mesut Ozil and kill you."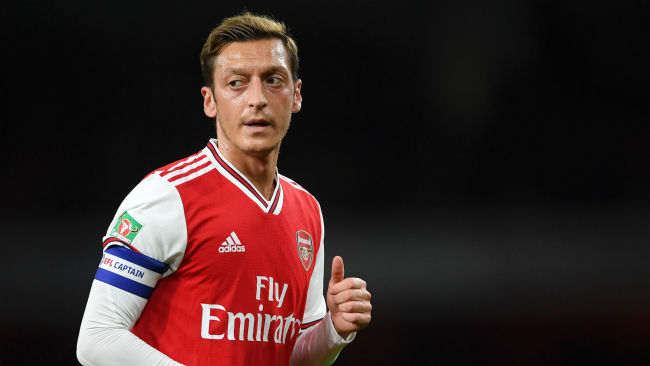 The guards chased them because Mesut was attacked recently and they feared that the same would happen. Sezer told the court that he and a colleague had been protecting the attacking midfielder after he was caught up in the infamous carjacking incident captured in CCTV and went viral on social media.
The security guard, who was assisted by a Turkish interpreter, told that two men were seen around 7:30 pm on 8 August last year before they returned around three hours later when it was dark. Third time was their last time as the midnight security guards detained them and called the police.
When asked how he felt by prosecutor Sarah Gabay, he replied, "Stressed. Mesut Ozil is loved b the Turkish people. We have the responsibility on us to protect him." Gabay, however, revealed that the two men denied using foul language and rather claimed that they were attacked by the security guards.
Ekinci and Ercun deny using threatening, abusive or insulting words or behavior to cause harassment, alarm or distress and the trial is continued.
featured image credits- edition.cnn.com