Have the belief to win the Australian Open: Roger Federer
Roger Federer is confident about winning the Australian Open next year. This year hasn't been a great year for Federer as he failed to win any Grand Slam.
The 38-year went into the Australian Open as one of the firm favorites having won the tournament two seasons in a row, but he was handed a shocking defeat in Round 4 at the hands of the Greek young sensation Stefanos Tsitsipas.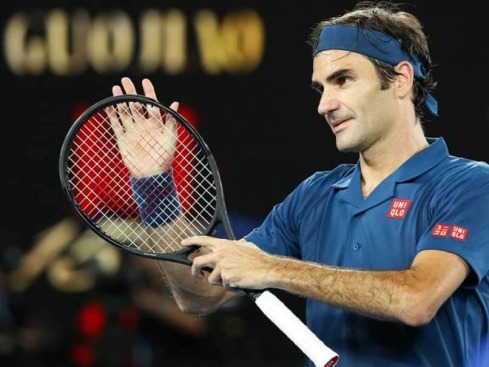 Federer had an opportunity to clinch the Wimbledon title later in the year as he was serving two match points in the fifth set of the marathon final against Novak Djokovic, but he somehow let go of that opportunity as well.
As it turned out, it was Djokovic who eventually ended up as the Wimbledon champion for the 5th time in his career.
The Swiss maestro was, thereafter, surprisingly beaten in the quarter-finals of the US Open as he was not able to get better of the world number 78, Grigor Dimitrov.
Federer admits 2019 wasn't up to the expectations for him, but he insists that he hasn't lost the self-belief and he thinks he can replicate what he did at the Melbourne Park in 2017 and 2018.
"I had two incredible years when I won there. It's not that long ago so it gives me the belief I can do it again." Federer was quoted saying.
Upcoming year isn't going to be only about the Grand Slams. It will be about the Olympics as well and Federer is yet to win a gold medal at the Olympics. He has a silver medal to his name, which he won for Switzerland during the London Olympics, but not the gold.
Since this might be the last time he will be representing his country in the Olympics, Federer would want to win gold as it will add another feather to his cap.
Cover image credits: Tennis World USA