Former Premier League great claims Chelsea need a 'special player'
Chelsea have been warned by former Arsenal and England striker Ian Wright that they need to find a "special player" during the January transfer market following their disappointing defeat to Newcastle United. 

The Blues are yet to buy a senior player in the winter transfer window despite seeing the transfer ban imposed on them by FIFA being overturned by The Court of Arbitration for Sport (CAS). 

The Blues were banned from signing any player in the summer which was a big disadvantage for them to start the season with. On top of that, they had to deal with the departure of a player of Eden Hazard's caliber, someone who has been their best player for quite some time. 

It is indeed a surprise to see Chelsea still not signing any player when they are allowed to. And, in the aftermath of their disappointing defeat to Newcastle, Ian Wright has warned Frank Lampard that he must make the best use of the remaining few days of the transfer window. 

It was the Blues' eighth defeat in the Premier League on Saturday as they lost to Newcastle. Isaac Hayden found the back of the net in the 94th minute with a glancing header to snatch the points away from the Blues. 

Chelsea did everything right in the game apart from putting the ball into the Newcastle goal. They dominated 70% of the possession and had 19 shots compared to the Magpies' seven. 

They failed to make their chances count and had to pay for it. And, Ian Wright has claimed that Lampard needs to find a player who is capable of unlocking the opponent defence.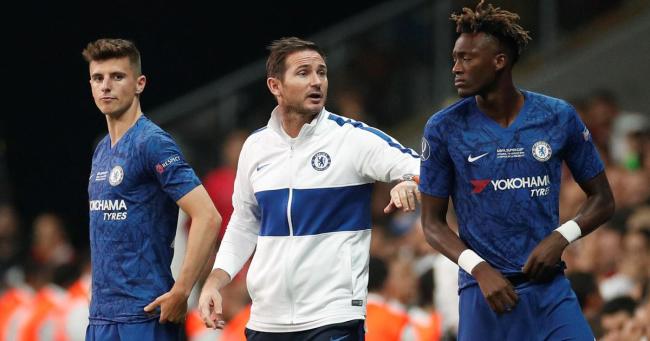 "What you see which is most evident is that special player who can open a team up," he said. 

"They don't have that anymore." 

Lampard had previously stated that he wants to find a player in the January window who can replicate the outlay from Eden Hazard, who joined Real Madrid last summer. 

After the defeat at St James' Park, Lampard admitted he could be tempted to go into the January market to sign a new attacker. 

"We'll see," he said when asked if a new player would make the difference going forward. 

"I think you can address it on the training ground with the players. But we can't practice finishing, we can't practice entering the final third more than what we do. 

"When we are on the pitch and in games we have to be more clinical, the players know that. 

"I am very pleased with the players we have got. 

"We have a lot of talent in this team, but sticking the ball in the back of the net is a huge thing and if we want to do it as a club going forward, this season and next season going forward and we are controlling games as we are, then we have to score goals."
Featured Image Credits- The Daily Mail