Dele Alli could face a ban over a controversial video on Snapchat
Tottenham midfielder Dele Alli could face a one-match ban if he is found guilty of posting a racially insensitive video on social media platform Snapchat. 
The FA have already reached out to Alli to discuss the video, in which the footballer is wearing a mask that appeared to mock the outbreak of corona virus in China by focusing on an unsuspecting Asian, before turning the camera to a bottle of hand wash.
The video which he uploaded captioned, "Corona whattt, please listen with volume. This virus gunna have to be quicker than that to catch me." 
The midfielder then apologized and deleted the video, but The Guardian reported that he may not escape a one-match ban as a result of his conduct.
Alli is currently being investigated for a breach of two separate FA regulations. Firstly, rule E3(1), which prohibits players from making 'improper' social media posts, while rule E3(2) discusses how references to ethnic origin, nationality or race can be considered as an 'aggravating factor'.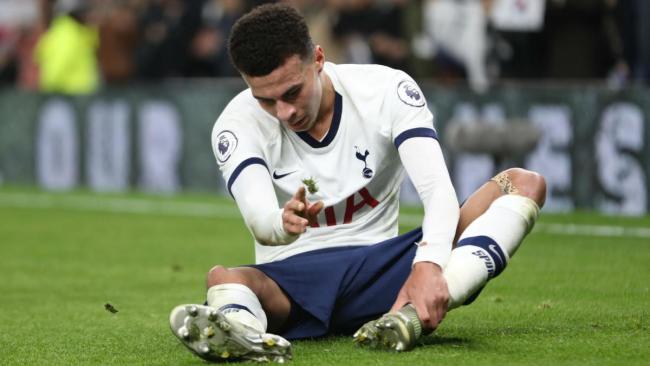 A match-ban is being suspected after Manchester City's Bernardo Silva, who served that punishment for his controversial tweet about team-mate Benjamin Mendy earlier in the season. 
Silva compared Mendy to the mascot of Spanish confectionery brand Conguitos, and while both players accepted the fact that it was a joke, Silva was hit with a ban and was fined £50,000 and was forced to attend an awareness course.
Alli is currently away from the team on a holiday in Dubai during the winter break, but the midfielder will soon return to England to begin his preparations for Sunday's trip to Villa Park to face Dean Smith's Aston Villa.
The FA's ruling will be made before or after the game is not yet sure and hence, Alli will be open to feature in the game. 
The problem arrives in the games after that, where Spurs face Chelsea and Wolves, both of whom are in the battle for a top-four spot and hence, Alli's involvement could be limited if the FA interrupts with a decision then.
Spurs are currently in the sixth position, four points behind Frank Lampard's Chelsea and therefore will be desperate to be at full strength.
featured image credits- theweek.co.uk