Manchester City continue to struggle
Pep Guardiola's Man City side are arguably one of the greatest modern Premier League sides, if not the very best. Apart from his first season at the club, Guardiola and his team have pretty much dominated English football for the better part of three seasons. This makes the current predicament The Citizens find themselves in all the more surprising.
Manchester City amassed a total of 198 points in the past two seasons and also won two League Cup titles and an FA Cup. Thus, the fact that they find themselves 22 points behind Liverpool in February is startling to say the least.
After their loss to Tottenham on Sunday, a game which City dominated for the most part before going on to lose 2-0, Guardiola effectively gave up on his side's chances of defending the title in his post-match interview. He, like the rest of us, must be wondering where it all went wrong.
Injuries haven't been especially kind to City this season, especially in defense with Aymeric Laporte being sidelined for most of the season. While they are usually stacked with quality players across the field, central defense has always been a weakness for City, especially after they chose not to replace Vincent Kompany who left the club after his contract expired.
This has led to Pep playing Fernandinho with either John Stones or Nicolas Otamendi in defense for the majority of the season. Neither of them have been convincing as suitable alternatives to Laporte so far. Not pursuing a central defender seems all the more surprising considering they spent £60m on Joao Cancelo, who has played second fiddle to Kyle Walker.
With Fernandinho in defense, new signing Rodri has played the holding midfield role this season but it's obvious that he hasn't acclimatized to the league yet. As a result, City's midfield, arguably their strongest position, has had to be bailed out by the brilliance of Kevin de Bruyne on a weekly basis.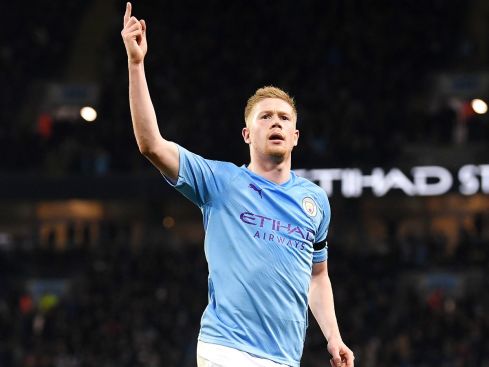 City have always been a fairly decent defensive side, as they usually win their games by overwhelming the opposition with their attacking play, but they have been culpable of not taking all their chances this season. Sergio Aguero sits only behind Jamie Vardy in the top scorers list, but Gabriel Jesus, Bernardo Silva and Raheem Sterling have all had a dip in form this season, although Riyad Mahrez has been very consistent.
They also haven't been helped by Guardiola constantly tinkering with his line up this season, as he hasn't named the same starting eleven in any consecutive games so far. City's stars are said to have raised this issue with their manager after the match against Tottenham in the dressing room.
With the first ever Premier League winter break only getting underway, Guardiola still has a chance to salvage this season. With a net spend of £430m during his time at the club, which is more than any other team in the league, it is only natural that he is expected to deliver for the club consistently. 
However, City are still in the FA Cup. They are also set to line up in the League Cup final against Aston Villa. Add to that a Round of 16 tie with Real Madrid in the Champions League. There still is a chance for Guardiola and City to give their fans something to cheer about.
Cover image credits: Bleacher Report