Three ways how Manchester United can survive Liverpool this Sunday
Manchester United have a tough task at hand as they host League leaders, Liverpool in this weekend's blockbuster clash. 
The visitors are favored to win the match, but Ole Gunnar Solskjaer's team can achieve a positive result if they focus on a few important areas. 
Harry Maguire and his teammates are in deep water lately. They sit 12th in the Premier League standings with just two wins from eight matches. 
On the other hand, the Reds have looked unbeatable and have comprehensively won all of their matches this season. Nevertheless, that does not mean Liverpool have no weaknesses for United to take advantage of.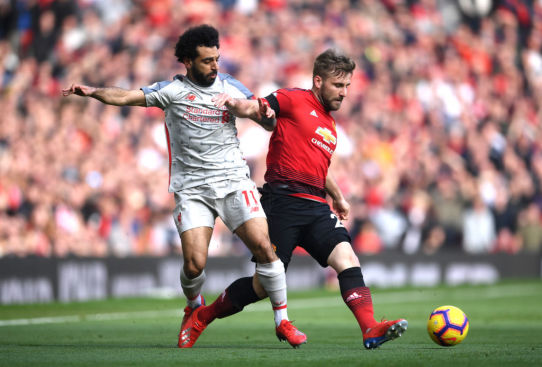 Below are three areas that must be United's main focus for the Sunday clash. 
 
Prioritize defense on both wings 
Stopping Trent Alexander-Arnold and Andy Robertson is no trivial matter for the Red Devils. The prowess of the two defenders and the creativity they provide is one of Liverpool's prime strengths. 
One of the best ways to slow the duo down is to simply emphasize defense on both wings. By playing a wide defense, United should look to shackle them and do not allow them to romp forward. If done successfully, the two full-backs will not be able to play their parts in helping with the Red's attacking plays. 
Forget about man marking Salah  
Facing a team with three fearsome attackers like Liverpool will be a serious obstacle for any team. To make matters worse for United, Sadio Mane, Mohamed Salah and Roberto Firmino all have different styles of play. 
Firmino, for example, is usually positioned in the middle and deployed to make spaces for the other two. Opposing teams tend to assign a defensive midfielder to stick to the Brazilian striker so that centre-backs can put their focus on Mane and Salah. 
Despite being a huge threat to the defense, the Egyptian is rarely the orchestrator of Liverpool's offense. This is because Klopp knows the opponents' defense will prevent Salah from getting the ball. 
However, that is not the case with Mane and Firmino who are sometimes 'forgotten' and thus nick in crucial goals. Solskjaer may think about instructing Manchester United defenders to put equal pressure on all three players.  
Contain and counterattack 
Some Manchester United fans might not like to see their favorite team play a defensive brand of football. But, maybe that's the only way to stop this Liverpool juggernaut. 
Jurgen Klopp has Fabinho and Gerginio Wijnaldum in midfield who are good at maintaining possession and breaking away from tight pressing opponents. For that reason, if United put too much pressure in the midfield, that will be a high-risk gambling. 
Therefore, it is highly recommended that United contain their opponents and only when they get a good chance should they launch a counterattack. 
All in all, Solksjaer's strategic brilliance in the match will be something to look forward to. This may be his last chance to keep his job considering United's ongoing struggles recently. 
Cover image credits:  Skysports