Mikel Arteta heaps praise on terrific Granit Xhaka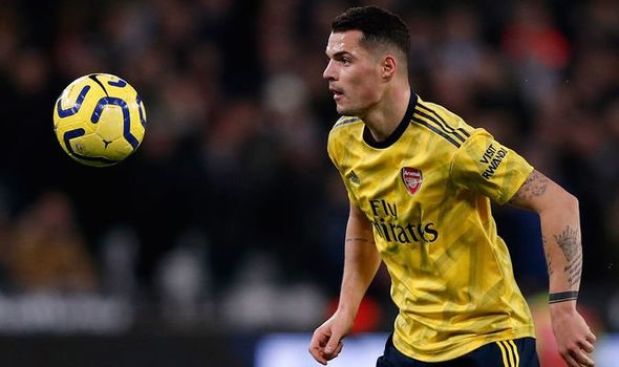 Mikel Arteta has denied the rumors that Arsenal is planning to sell their former captain Granit Xhaka.
Xhaka has been linked to Hertha Berlin of late and it was expected that the deal might materialize, but Arteta has made it absolutely clear that Xhaka is going nowhere.
It hasn't been a great season for Xhaka for non-footballing reasons. He has not been the worst player for Arsenal on the pitch. His fall-out with a section of the club supporters, who booed him off the pitch when he was substituted against Crystal Palace resulted in him getting sacked from captaincy.
The Swiss international was not even picked in the match-day squads of Arsenal in the next few league games after that, but Freddie Ljungberg gave him starting opportunities frequently as he took charge on an interim basis from Unai Emery.
And, to be fair to the Swiss, he has been playing decent in the midfield since he has returned to the starting XI. Arteta definitely liked what he saw from the former captain at the Goodison Park as he heaped praise on the 27-year old while speaking to the press.
Arteta revealed that he was thinking about recommending him to the Manchester City hierarchy when he took up the job of the assistant manager there, but before he could do that, Xhaka signed for Arsenal from Borussia Monchengladbach.
"When I was going from Arsenal to City to start coaching and we were looking in that position, he was one of the players on my list. This is how much I liked him. I was happy when Arsenal signed him because I thought he was going to be a terrific player." Arteta was quoted saying.
Xhaka, who has 82 international games under his belt for Switzerland, is currently in his fourth season at Arsenal. He has played 112 Premier League games for the Gunners and has scored six goals.
Cover image credits: Express