Can Piatek fill in the Tottenham skipper's boots if they bring him in this January?
After Tottenham confirmed that Harry Kane will be out of action until April, the North London club appear close to landing a replacement for the club captain. Harry Kane has had a surgery on his left hamstring and is a huge loss as Jose Mourinho's side look to battle for the top 4. One positive is that Milan forward, Krzysztof Piatek is close to completing a move to Tottenham. However, there are contrasting reports over the deal too.

Thomas Lemar may also move to London after a probable fallout with Atletico Madrid. According to the Sun, Tottenham have agreed on a deal of £28 million for Piatek. However, Mirror reported that Spurs have had a loan bid rejected for the 24-year-old Poland international.

After netting 11 goals in 21 games for Genoa last season, following a move to AC Milan in January, Piatek has managed only four goals in 18 games this campaign. Out of the four goals, only one goal has come from open play. This has also made the Rossoneri bring in the veteran striker Zlatan Ibrahimovic to lead their attack and he has already responded with his first goal in his second start of the season.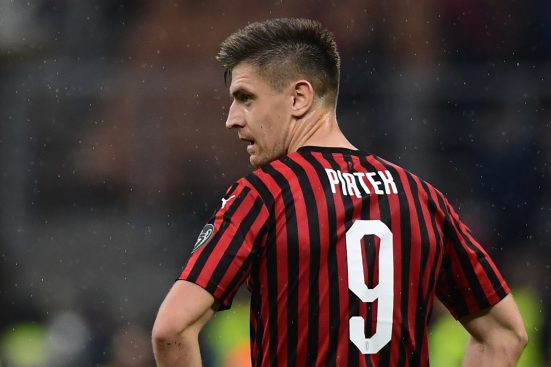 Aston Villa have also prepared a bid for the striker as Wesley, their regular starter is suffering from an injury which keeps him out for the rest of the season. However, the Tottenham move seems more likely though as the AC Milan no.9 doesn't want to be a part of a smaller team.

Piatek hasn't been able to live up to his last season's expectations and thus the Rossoneri management made him available on the January transfer window. Zlatan's arrival also played a big part in this decision. Zlatan back at Milan meant that the out of form Piatek will not get regular game time. Zlatan committed himself to Milan because he wanted to achieve more in his career and also get Milan back to the top-level they once were in. The 38 year old will be at the club until the end of the season and will decide his future depending on his performance.
Meanwhile, it might be a good chance for the former Genoa marksman to revive his form under the tutelage of a manager of Jose Mourinho's calibre at Tottenham where he will get some significant playing time in the absence of Harry Kane. So it would be a good move for both the club and the player if they are able to land Piatek in January.
Featured image credits- sportlife.news