Three Portsmouth players test positive for coronavirus
Portsmouth Football club has stated that three of its players, namely Andy Cannon, Sean Raggett and James Bolton, have been tested positive for coronavirus.
Portsmouth had faced Arsenal in the FA Cup on 2nd of March and Arsenal boss Mikel Arteta was tested positive for COVID-19 on 13th of March.
Portsmouth, thereafter, decided to get its entire squad tested as a precautionary measure and the results revealed that three of the players had contracted the virus.
"All three players were in good spirits and perfectly calm - showing mild or no symptoms - and are looking forward to overcoming it as quickly as possible." Catalin was quoted as saying by Sky Sports.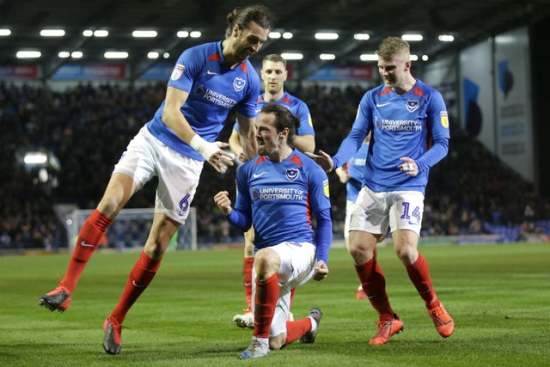 "We once again urge everyone to follow the current government guideline." Catalin further added.
The no. of infected patients in the United Kingdom has already crossed the figure of thousand and is increasing every day.
The lockdown has not been imposed on the country just yet, but the sporting events have been suspended. The Premier League has already announced that the competition will not resume before 30th of April.
The second and the third divisions are also likely to remain suspended till the end of the next month.
The EFL, in the meantime, has announced £50 million short-term relief package for the clubs to help them at a time when their match-day revenue has come down to zero.
Featured Image Credits: Inquisitr.com