Predicting the 2020 Australian Open men's quarterfinals
The 2020 Australian Open is reminiscent of Game of Thrones in the sense that there are many hopefuls vying for the crown. Who will be the king Down Under? Will Roger Federer continue to reign or will it be Rafael Nadal or Novak Djokovic?
This year the Australian Open has witnessed tremendous upsets, as the atmosphere is dry and hot due to fires. The hard court is a cusp between hard court and clay court.
It is sad though that no new comer has lived up to the potential to challenge the existing satraps for supremacy.
Quarter final 1
Roger Federer vs Tennys Sandgren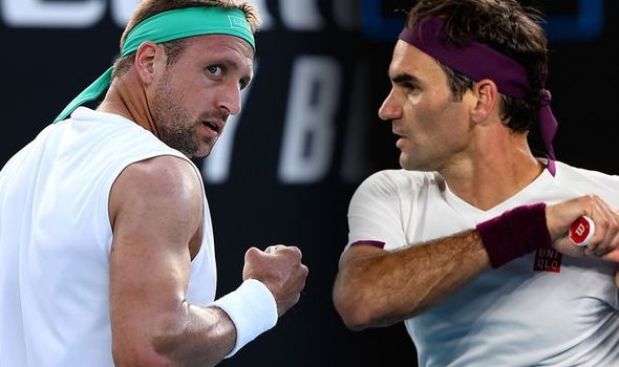 Sandgren was playing in challenger series till 2018. He made his mark by winning the 2019 Auckland open and doing well this year too.
Federer is not in his element. John Millman was unlucky to lose in five sets to the Swiss. Federer is looking sapped and that is why he lost a set even against Marton Fucsovics.
Verdict
The Swiss might not be at his best but has enough in his arsenal to beat Sandgren.
Quarter Final 2
Milos Raonic vs Novak Djokovic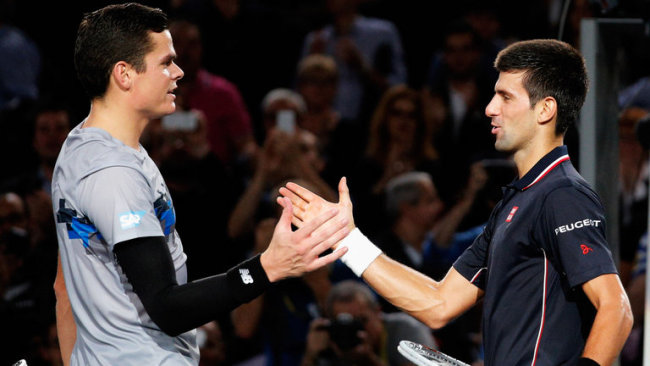 Raonic is back. He is serving well with 64% of his services not returned. The Canadian beat Stefanos Tsitsipas and Marin Cilic in straight sets and he is yet to lose a set. Furthermore, he has developed a top spin laden backhand down the line, which is a weapon.
Djokovic is devoid of any niggles, his forehand is having power. His backhand cage game will be effective in wearing down Raonic .
Verdict
Head to head Djokovic leads 9-0. The match will be absorbing and it will not be a straight set win. Tiebreaker will decide at least 2 sets.
Quarter final 3
Stan Wawrinka vs Alexander Zverev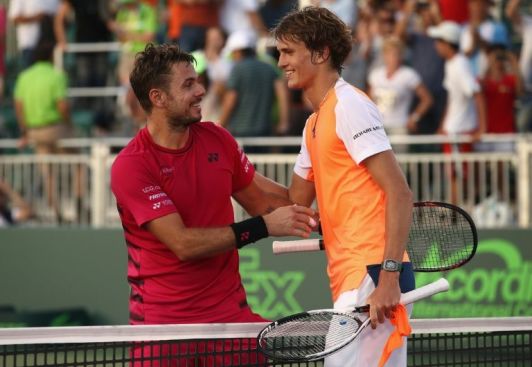 Wawrinka amazes me. He is like a matured wine. How did he tire out Daniil Medvedev in a five-setter? Wawrinka avoided the scare against Andreas Seppi in the second round before beating him in five sets. So, it has been a  hard gruelling journey for the 2014 Australian Open champion.
Zverev, 22 years old, was tipped to challenge the kings, but his consistency deserts him. On his day he can beat any one but he can defeat himself from a position of strength. He has to learn to volley to capitalize on his booming serve and deep powerful forehand.
This time the ball is bouncing in the Australian Open due to heat and Zverev is yet to lose a set. His booming forehand is working and he is a threat to any one.
Verdict
Head to head, Zverev leads Wawrinka 2-0, and it will be 3-0. The German will win the match in four sets.
Quarter final 4
Rafael Nadal vs Dominic Thiem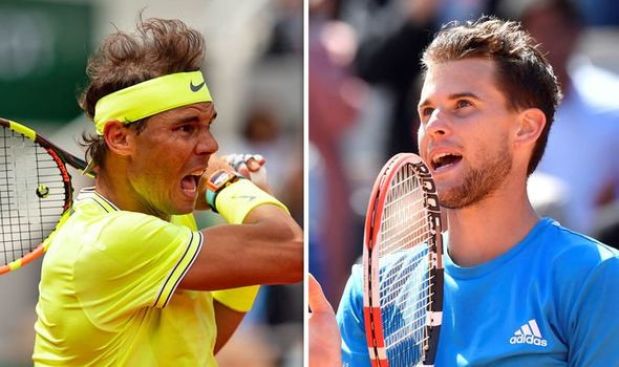 Nadal is on his quest to equal Federer's tally of majors. His body is breaking, his forehand is not as lethal. However, his grit, resilience and determination is exemplary. He ground out a win against Nick Kyrgios showing that he's still the toughest fighter in the game.
Thiem is playing the tennis of his life. Packing out Gael Monfils in straight sets is splendid but a five set match against Alex Bolt, a qualifier, was erroneous.
His forehand can unsettle Nadal. The Austrian's change of pace can take anyone by surprise.
Nadal Leads Thiem 9-4 , but all matches have been on clay. This will be the first encounter on hard courts.
Verdict
I expect Thiem to win in four sets. If Nadal weathers the storm then he will win in five sets.
Cover image credits: Essentially Sports