Setien not happy with Barcelona's meaningless passing against Valencia
The newly appointed Barcelona manager Quique Setien is not happy with the fact that his players passed the ball without any purpose and meaning against Valencia.
Barcelona had all the stats in their favor in their previous La Liga game against Valencia. They kept possession of the ball more than 70% of the time and were significantly ahead of the opposition in terms of the total no. of passes and shots as well.
However, as it turned out, Valencia found the back of the net twice and kept a clean sheet to win the game eventually.
Setien didn't look pleased at all when he turned up for the post match press conference.
The 61-year old, who tasted defeat in La Liga for the first time as Barcelona manager, is not sure if he has been able to convey his message to the players properly.
This is because the players are not getting into the positions he wants them to get into.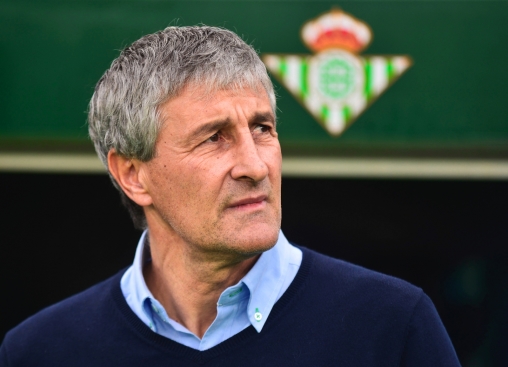 According to Setien, for the passes to be effective, it's important for the players to get into the right positions, but most of Barcelona's passes against Valencia lacked any real meaning. There's no point passing the ball around without any meaning to it.
Setien denied that Barcelona were lacking "attitude" at any stage of the game. He reckons it was purely a technical issue.
"It was not an attitude problem. We were not well positioned. We played a lot of passes without any sense to them, just for the sake of playing them." Setien told the reporters.
'They (players) are still not understanding things or perhaps we are not explaining them well." Setien further added.
It's the fourth game which Barcelona have lost in La Liga 2019-20 and they are now three points behind the table toppers Real Madrid who have lost just one league game in the ongoing season so far.
Featured Image Credits: Scroll.in