Can Simeone's Atletico Madrid side fall any deeper down the La Liga table?
Diego Simeone's Atletico Madrid were humiliated on Thursday night as they lost at Cultural Leonesa. There was a time when Atletico Madrid were one of the most feared teams of Europe but nowadays they are losing to third-tier Spanish sides.
The teams faced each other in Copa Del Rey and the match basically summed up the season of Los Rojiblancos. They currently sit on the third position but are eight points off the summit. Real Madrid and Barcelona top the table together at the moment.
Simeone, when asked about it by Marca, said," I have the desire to work like every day since I arrived, the penalties or the extra time in the Champions League did not change me, nor will going out this round. You are in the position to have an option on what you feel and we don't have the choice but to work, me and my players."
Well, if the situation properly inspected, it is noticed that it's not the issue with the manager but an issue related to lack of quality and recruitment in the squad. The Atletico team which won the League and reached the UCL finals was a different one.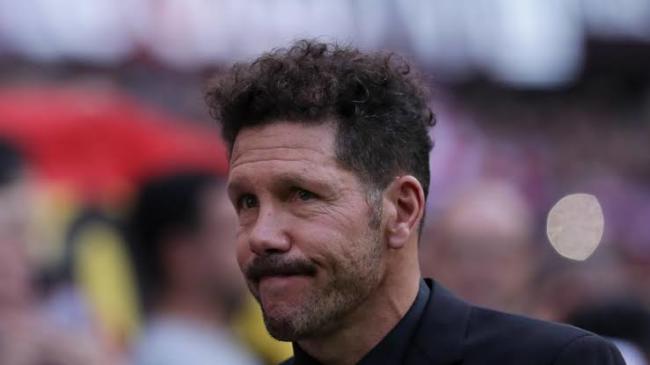 The leadership of Diego Godin, the partnership and chemistry in the midfield while Diego Costa and David Villa held the line brilliantly. Antoine Griezmann's name deserves mention as well, as he also became one of the best players in the world with the same team and under the same coach.
The loss against Leonesa was the first time Atletico lost to a third-tier side since 2011, which was during Simeone's first season in charge. Los Rojiblancos went there without Jan Oblak and Alvaro Morata, who have been their brightest stars this season and eventually lost.
Antonio Adan failed in goal, Angel Correa and Joao Felix disappeared in the attack, Vitolo was under par and the youngsters who were brought on were not at the level they should have been. This loss leaves a deeper impact compared to last season's loss to Girona or the two winless games against Qarabag.
The problems are about to mount for Simeone's side with a clash against Liverpool ahead in the UCL and with the La Liga trophy slipping away already.
Featured Image Credits- dailymail.co.uk