3 Potential replacements for this injured Tottenham Hotspur star
It's safe to say that Heung-Min Son was one of the biggest assets in FPL this year. Ever since coming back from his suspension, he has been smashing it out of the park more often than not. 
In the last 3 game weeks, he scored a total of 28 points including a 13-point haul in Gameweek 26 against Aston Villa. More and more managers were getting him in their team with each passing day and he was soon becoming a must-have in FPL. 
But, he, unfortunately, he suffered an arm injury in Tottenham Hotspur's last match against Aston Villa and can be out for weeks, potentially the whole season.
Nevertheless, the season goes on and now the managers that have bought him in will be looking to replace him with other potential assets. Let's look at such 3 options that can fill in Son's shoes in FPL. 
For the sake of this article, we are not looking at players that have high ownership or are scheduled to have a blank game in Gameweek 28. So, no Kevin De Bruyne or Mohammed Salah in this article.
#1. Dele Alli (£8.4m)
FPL managers looking for Son replacement may not have to look that far. They don't even have to go away from Spurs' squad as they can look for Dele Alli as the potential replacement. 
Alli is like a completely different player under Jose Mourinho as he has found the form and has been looking like the player that Spurs' fans want him to be. In the last 3 game weeks, he has scored a total of 18 points including a 13-point haul against Norwich City. 
In the absence of Harry Kane and Son, Alli will have more responsibility on his shoulder as he is one of the few players that Mourinho will bank to score goals regularly for his team. So, Alli could flourish in the upcoming games as now he will get more opportunities at the top.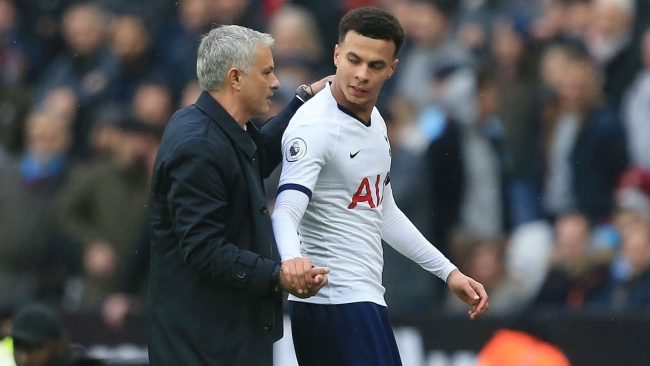 #2. Bruno Fernandes (£8.1m)
Bruno Fernandes was one of the most talked-about transfers in January and for the right reasons. He can be a big risk as this is his first time playing in the Premier League and we don't really know if he would be able to handle the pressure of England's top league. 
However, Sporting Lisbon's (his last club) fans rate him pretty high. He certainly passes the eye test as he has looked great in both the matches that he has featured in PL so far. 
Bruno even assisted Harry Maguire from the corner in Manchester United's second goal against Chelsea. The Portuguese international even has the duty of taking free-kicks and corners for United, so his chances of scoring points naturally increase. 
Who knows, the way the rest of the team is performing, maybe they will let him take penalties too. He is definitely worth taking the punt on.
#3. Sadio Mane (£12.2m)
To be fair, I am breaking one of the rules of the article mentioned above as Mane already has ownership of around 20%. 
However, most of them are from the inactive teams since most of the active managers transferred him out of their team after game week 24 when he suffered an injury. He has now come back to Liverpool's team and even scored a goal for his inactive owner in his comeback match against Norwich City.
We have talked about his value in FPL in another article and how he is the ultimate differential going into game week 27. If you have another couple of millions at your disposal, then upgrading Son to Mane is a no-brainer. 
Cover image credits: talkSPORT