Tottenham Hotspur need to sign a striker in this January transfer window
Tottenham failed to score for the 3rd league game in a row, as they had to settle for a goalless draw away at Watford on Saturday. The result leaves them on 31 points, 8 behind Chelsea and in real danger of missing out on Europe's premier club competition for the first time in 4 years. 
Erik Lamela came close to scoring for the visitors, who was centimeters away from scoring the only goal of the game. This game once again emphasized their need to sign a striker who could be a reliable backup to the injured Harry Kane. 
Kane, whom Spurs manager Jose Mourinho does not expect to play again this season, scored 17 times for the club this season before his hamstring injury, which could also rule him out of the upcoming Euro 2020. In his absence, Mourinho has used Lucas Moura as a striker, but he hasn't shown the same ruthlessness as Kane in the final third. 
Their decision to not replace Fernando Llorente last summer has hurt them, considering he scored a few important goals when Kane was out injured last year. 
As per Transfermarkt, since September 2016, Kane has missed a total of 40 games for Tottenham over a period of 219 days (as of 19/01/2020). It has become increasingly evident that Kane is unable to go through an entire season without getting injured as he is not only Tottenham's most important player but the England captain too.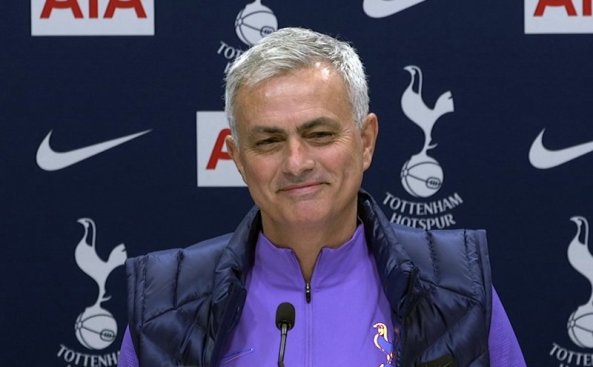 Hence it is natural that Kane tends to play a larger number of games than most other players for club and country. But not resting him adequately has clearly had a negative impact on his body, as he has suffered multiple knee and ankle injuries in recent seasons. Thus signing a suitable backup for Kane has become vital for Tottenham. 
The problem with signing a striker in January is that top-level clubs aren't willing to sell strikers during this window since the second half of the season contains a lot of high profile games in a short space. Elite strikers might not prefer a move to the north London club in January since there is no guarantee of them starting every game once Harry Kane is fit.   
Tottenham's present system relies heavily on their strikers to score the majority of their goals, since Harry Kane is arguably the best number 9 in the Premier League. This makes it important for them to find a striker who is capable of leading the line for them when Kane isn't available, but also willing to play second-fiddle to him once he returns. 
Spurs chairman Daniel Levy hired Jose Mourinho to take them one step further and to make this squad win trophies. To do that, he may need more than one elite centre-forward in his team. It's time for the Tottenham board to back their manager and get him the tools to execute his plan or risk their project going horribly wrong. 
 
Cover image credits:  talkSPORT