Three top contenders for Liverpool's Champions League title
Liverpool's loss at Naples in their Champions League opener once again sent out the message that the champions of Europe are beatable. The loss also started the discussion around who can provide a stern challenge to the Reds' title defense.
Late goals from Dries Mertens, who scored from the spot and Fernando Llorente sealed the deal for Carlo Ancelloti's side. The win sparked a lot of questions that need to be answered, concerning the holders' away form in the competition. 
Jurgen Klopp's side were sub-par in their away games last season and it almost cost them their crown. They had gone down 3-0 at the Camp Nou, prior to that stunning comeback at Anfield in the semi-finals.
Although Liverpool registered significant victories away at Porto and Bayern, work still needs to be done to extract results in this campaign. Even though Salzburg and Genk look opponents to thrive upon, they are unpredictable outfits especially playing at home in an intense atmosphere.
Liverpool didn't bother to add more to their winning squad from last season, though the same cannot be said for the other European giants, who are desperate to lift the trophy. They splashed big money in the transfer market and brought in heavyweights to fulfill their objective this season.
Here are three teams that can possibly upstage the defending champs from the competition this season.
#3 FC Barcelona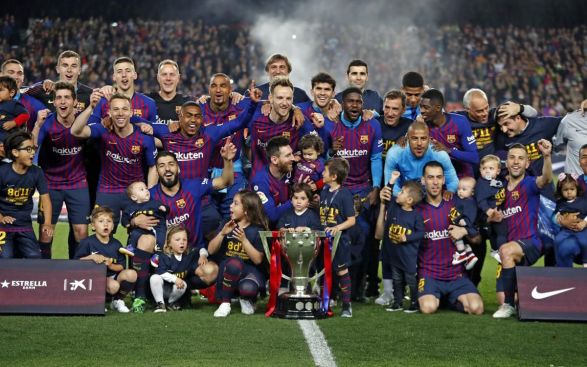 Ernesto Valverde's side is desperate to secure the European crown this time out after some massive upsets in past seasons. Barcelona were humbled by stunning comebacks from AS Roma and Liverpool recently after they themselves sparked the mentality to turn things around in the 2016/17 season. They had overturned a 4-0 deficit from the first leg against Paris Saint-Germain back then and were looking as firm favourites.
Domestically, the Catalonian giants have been undisturbed because they are head and shoulders above rivals Atletico Madrid and Real Madrid So, this is the trophy that they crave and without it, the season will not be a fulfilling one for fans.
Barca brought a raw talent in midfielder, Frenkie De Jong. The Dutchman was part of an impressive Ajax side that reached the semis of the competition in emphatic style. Added to that, the long-time transfer saga of Antoine Griezmann finally ended as the Frenchman joined his new side from Atletico in the summer window.
Although the start hasn't been great for the La Liga outfit, they are slowly picking up the pace. Their campaign so far includes the goalless opener against Borussia Dortmund. They are also missing megastar Lionel Messi, who has been out with an injury.
Despite that, Barcelona are a wounded lion and with Messi fit and ready to go, the team can settle in talents like Ansu Fati and Carles Perez, who can fight in the absence of crucial players as well. This could be a threat to Klopp and his men this season. 
#2 Paris Saint-Germain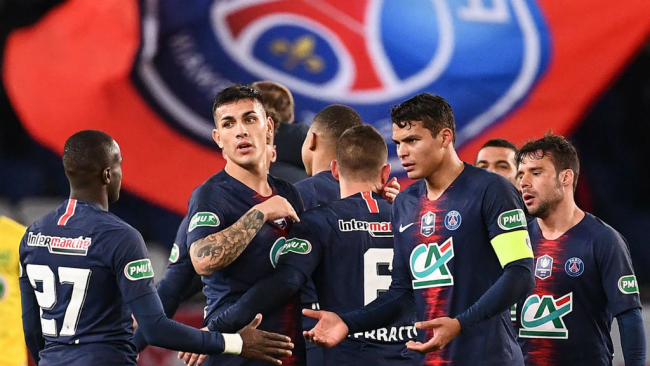 If Barcelona weren't looking like the team to beat, it seems that the side from Paris will surely have a say this time in Liverpool's title defending race. Thomas Tuchel and the club management have done their best to increase their squad depth for this season, as they look to bring in more quality on the pitch.
Last campaign, PSG struggled with injuries at a crucial stage of the competition. It saw them being eliminated by Manchester United at the Parc des Princes, with the English side making a comeback of a two-goal deficit from the first leg.
The side from France has been the unluckiest of them all, suffering elimination from this grand stage and haven't crossed the last 16 stages for the last three campaigns. Thus, a change is needed. 
Bringing in three -time winner Keylor Navas helps the side's strength at the back. The goalkeeper has been a mammoth for Real Madrid in that period and pulled up crucial saves in each of their successful runs. His addition will certainly boost the team's chances of winning the Champions League.
Secondly, they have signed a prolific goalscorer in Mauro Icardi from Inter, with the Argentine taking off the pressure on an aging Edinson Cavani, as a prominent outlet for more goals. This has reduced the stress put on Neymar and Kylian Mbappe too in the front three, which speaks volumes as the club is able to derive important results without them. 
Thirdly, they have received a midfield beast in Idrissa Gana Gueye from Everton, who is ready to become a pivotal figure in that central role for them.
 Their 3-0 crushing of Real Madrid confirms the fact that they are now ready to challenge for the title now. Liverpool faced them last year in a tight group that included Napoli too and like in San Paulo, they lost that game in the French capital. Thus, Klopp's men need to keep a stern eye on them. 
#1 Juventus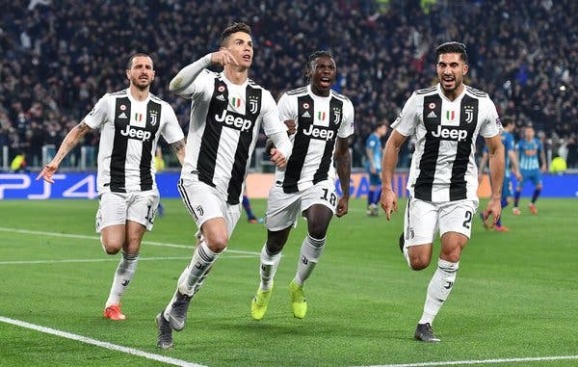 The most dangerous opponent that Liverpool might play this year, will be Italian champions Juventus. Like PSG and Barcelona, Juve won't take anything else but the Champions League title to quench their 23-year olf thirst for major European silverware.
The Turin giants removed Massimiliano Allegri from the hot seat to bring in Maurizio Sarri, who had just won the Europa League with Chelsea. They have made a cluster of signings too, most of which were free and effective acquisitions. Aaron Ramsey from Arsenal and Adrien Rabiot from Paris Saint-Germain are a couple of high profile free transfers that they made. 
Dutch sensation Mathias De Ligt's signing from Ajax has given a major boost to the side to improve defensively. Long-term prospects like Demiral are also additional options at the back, alongside club legends Leonardo Bonucci and Georgio Chellini. 
Sarri has also omitted any doubts about the future of his favourite disciple Gonzalo Higuain, as the Argentine looks strong under his watch. This indicates their seriousness for the competition this time out and with a mighty player in Cristiano Ronaldo in their side, Juventus are a feared opposition.
Combined with the tactics well known as Sarri-ball, the Italian giants may have found the spring to their steps to achieve more than just domestic dominance.
Cover image credits: Liverpool FC