Manchester United main man backing this French ace, again!
Manchester United manager Ole Gunnar Solskjaer launched a passionate defense of Anthony Martial, who is currently having a tough time scoring goals lately. 
Martial has struggled for form with just one goal in his last six appearances across all competitions. The only goal came against Tranmere Rovers, a League Two side in the FA Cup last month. 
The 24-year-old was also criticized for his performances in a goalless draw at Old Trafford against Wolves, but the Frenchman was backed by the Manchester United boss. 
He said," he's giving us everything. I think he's started the last eight games in this month, and he's running probably 20 percent more than what he did when I came here." 
"That shift goes with all the other players as well, by the way. So it's not just mental robustness and tactical, it's that physical side we've had to work with because they are making strides. But the difference in that, compared to when I came in, the squad wasn't right."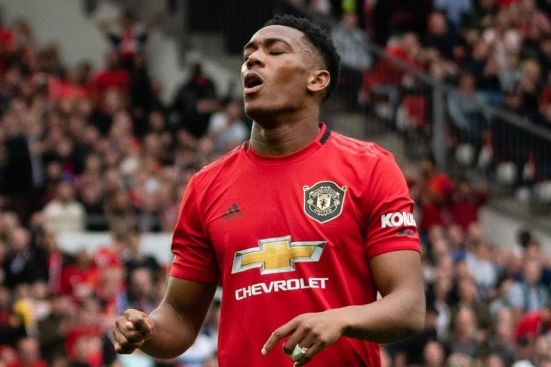 Ole assured that Martial will be supported and given sufficient rest but only when he deserves it. He also mentioned the fact that Marcus Rashford's absence has played a huge part too. 
Solskjaer was verbal enough to make the United number nine understand the mistakes, his strong points and the areas where he can improve. 
Ample amount of times Solskjaer and many experienced footballing legends have accepted that Martial is an extremely talented and a natural finisher. However, his work rate has been an issue and people have always been commenting on it, right from the time Jose Mourinho took over. 
The Mourinho-Martial rift was specifically due to the latter's work rate, which ended up frustrating the youngster and problems began to pile. 
Like Ole said, Martial has been way better since Ole's arrival but believes that player still  has a lot to learn and has often told everyone that on his day, Martial is one of the best wingers or a potential striker in recent times. 
featured image credits- mirror.co.uk