Manchester City to rival Manchester United for former PL manager
Manchester United face the daunting prospect of losing out to local rivals Manchester City in the race to sign Mauricio Pochettino. 

It is strongly reported that the former Tottenham boss in pole position to replace Pep Guardiola at the Etihad if the Spanish manager decides to move away. 

The Citizens have been banned from all UEFA competitions for two years after being found guilty of breaching Financial Fair Play regulations. 

And, it has led to doubts regarding the future of Guardiola at the club. 

The former Barcelona and Bayern boss had been linked with an exit even before the ban and now it looks more likely that he could consider his options. 

Should the Spaniard decide the time is right to quit, with the chance to take over at Juventus already in front of him, then City would have to find a worthy successor quickly. 

And, it is reported that their first-choice for taking over from Guardiola would be former Spurs manager Pochettino, who is without a job after being sacked by Spurs earlier this season.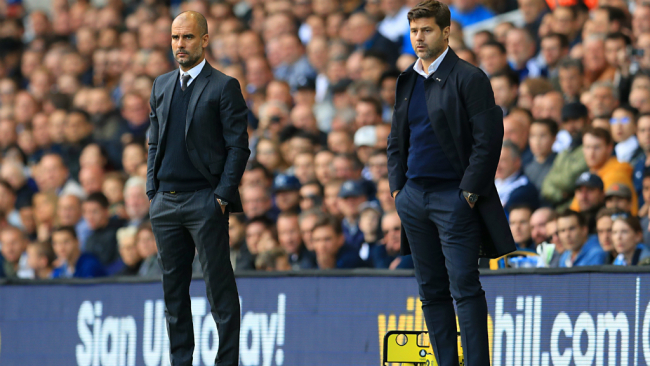 Meanwhile, their local rivals Manchester United have always had the former Tottenham boss as an option to turn to should they decide to part company with Ole Gunnar Solskjaer at any time. 

But, their plans could be scrapped if Guardiola decides to call it time in England. 

Pochettino has been out of work since being sacked by Tottenham in November and he has been replaced by Jose Mourinho. 

Real Madrid had been thought to be pursuing the Argentine, along with Manchester United. 

But, both the clubs are looking to consider their options at the end of the season. 

But, Pochettino is believed to be more keen on the Manchester City job even if the reigning Premier League champions lose a host of top talents amidst their Champions League ban. 

Now, Manchester United must decide quickly whether they want to stick to Solskjaer or not as getting Pochettino would be a lot harder after a few months' time.
Featured Image Credits - The Daily Mail