Manchester United CEO finds himself under serious pressure
Manchester United chief executive Ed Woodward was targeted by a group of infuriated Manchester United supporters because of how the club is being run. Fireworks, flares and smoke bombs hurled at his Cheshire mansion. 
The Red Devils been have struggling throughout the season for consistency. However, they have faced a huge drawback after losing their top goalscorer this season, Marcus Rashford, due to injury.
The Red Devils supremo has constantly been blamed for the transfers and with the way, the club is being run. He has been in the firing line for the club's continued fall from grace. 
There is a section of fans, who were deeply disappointed with Woodward after he appointed Ole Gunnar Solskjaer as the permanent manager.
Criticism has been all around him and he is considered as the biggest reason for United's poor transfer activities in recent seasons. News of Bruno Fernandes' arrival has made a lot of fans happy though.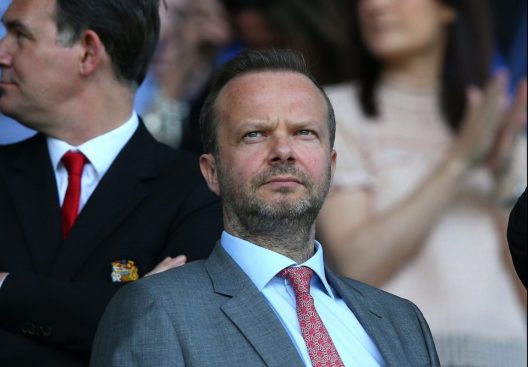 However, a video was uploaded recently, where a number of fans, reported being the members of the 'Men in Black' firm, ignited flares and smoke bombs at his £2m mansion.
The Mirror reported that Woodward and his family were not at home at the time of the disgraceful attack. Graffiti was also sprayed on the fences surrounding the property. 
There were around 20-30 balaclava-clad 'fans', who are the current suspects for the attack. The incident happened following the fans chanting against the owners and Woodward.
Chants included threats about killing Woodward along with the Glazer family, who owns Manchester United. Manchester United were very quick to release a  statement condemning the actions of the people involved 
The club authority confirmed that an investigation will be carried out in conjunction with the Greater Manchester Police.
On the field, United are about to face Wolves in the Premier League, where a mass walk-out in the 58th minute of the game has been planned. It seems that the fans are absolutely infuriated and are determined to teach the owners and Woodward a lesson.
featured image credits- metro.co.uk