Zinedine Zidane denies Gerard Pique's allegations of partial refereeing
Zinedine Zidane has refuted the recent comments made by Gerard Pique that referees favor Real Madrid over Barcelona. The central defender passed these comments after FC Barcelona's 0-0 draw with Sevilla on Friday, referring to VAR's controversial decision not to award Valencia a goal in their clash against Los Blancos the day before.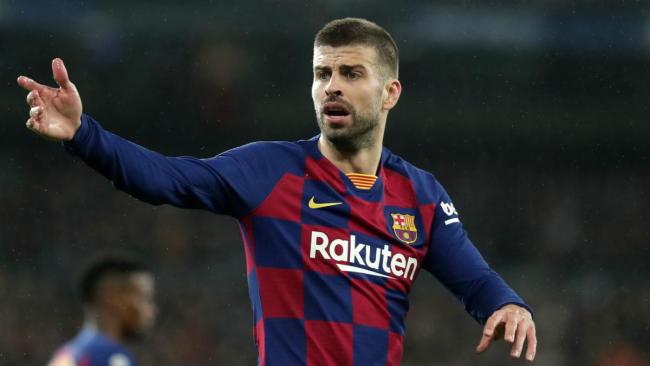 Pique was dejected and said that it would be very difficult for FC Barcelona to win La Liga this season, claiming it's not in 'our hands anymore.' This was clearly fired at Real Madrid considering the refereeing bias which was later rubbished by Zidane.
The French manager said, 
"No. I am very direct. I don't think so. People can say one thing or another. What I am interested in is the game tomorrow. I have my opinion but I won't tell you what I think about Pique or anyone." 
With Barcelona sharing points in their recent clash, Madrid will have the chance on Sunday to move ahead of the Catalans with a victory over Real Sociedad.
A win would help them move level on points with FC Barcelona but their superior head-to-head record would help them move into the top spot. 
Zidane also said that FC Barcelona's draw doesn't change anything. Real Madrid would rather focus on their games as they see the remaining fixtures as 11 finals that they need to win that would help them win the trophy.
Two are done and nine remain. A player that could come as an 'X-factor' is Marco Asensio. After returning from a long-term injury, Asensio took only 30 seconds to get himself back on the scoresheet. However, Zidane confirmed that he will not be put under pressure after being ten months out injured.
Real Sociedad have been very strong at home and thus, Real Madrid will need the likes of Karim Benzema and Toni Kroos, and also the whole team to do well.
featured image credits- dailymail.co.uk