Manchester City maybe stripped of 2014 PL title, Liverpool in for a delight?
With many fans jealous of the media favoring Liverpool, there may be a Valentine's gift awarded to the Reds when Manchester City got banned from European competitions for two seasons. 
As per reports by Daily Mail, it is said that Manchester City could be stripped of the 2014 Premier League title they beat Liverpool by a very fine margin.
Manchester City have been punished for having breached FFP regulations and having misled investigators over their crimes. 
The ban is surely going to put the club under a lot of problems as well as losses. Apart from all this, the Citizens may lose their ability to retain their top players or attract new ones.
It is claimed that a Premier League commission could strip them of their 2013/14 Premier League title via a retrospective point deduction.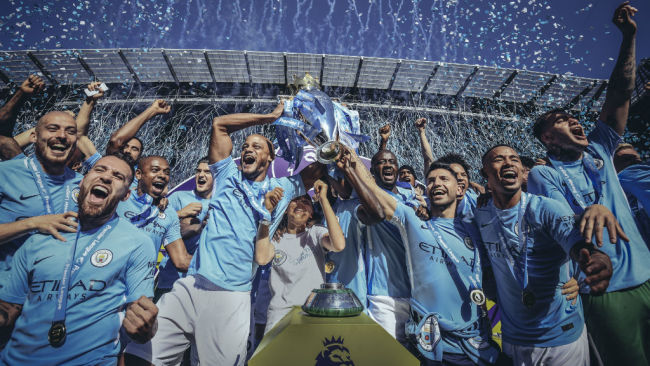 All this is due to an investigation into their financial regularities, between 2012 to 2016. Whether or not, this point deduction will lead to Liverpool being given the 2014 Premier League title.
In Serie A, the 2005 title that Juventus were stripped was declared as having no winner. But the reason was something else. 
That was a match-fixing scandal and not a financial breach and Juventus were stripped of the title and no point deduction took place.
As this was a financial crime and it has a punishment of point deduction as opposed to a direct stripping of their title the Liverpool should technically be crowned as the 2014 Premier League champions.
Liverpool fans claim that they will not be counting it as they don't need to. The Reds are about to leave their mark of supremacy this season and they don't want a title just like that. 
However, nothing is confirmed as of now but if the Citizens are stripped of their title then the man who will be the happiest about it will be Brendan Rodgers, whose Leicester City failed to keep up with Liverpool while challenging for the title. 
featured image credits- nytimes.com