Four Indian Batsmen who converted their maiden Ton into a Double Century
Mayank Agarwal scored loads of runs in the domestic cricket and made his debut against Australia in the Boxing Day Test match last year. He impressed everyone by scoring a half-century in his debut inning. Since then, he has played four Tests, all outside Asia, and has three half-centuries to his name.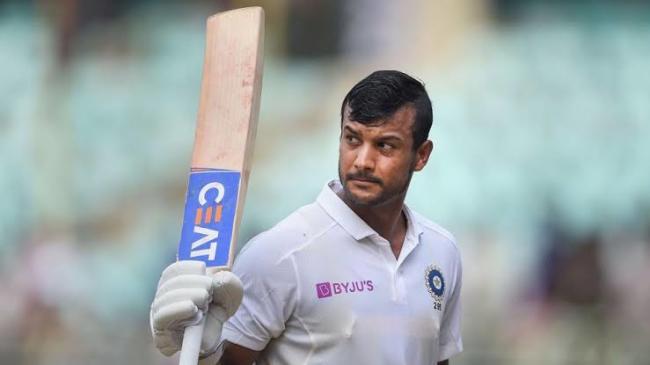 Finally, he got an opportunity to bat in home conditions in the first Test against South Africa and made full use of the opportunity. The right-hander went on to score his maiden Test century and moreover, converted it into a daddy hundred to bring up his first double ton in the Test format.
Let's have a look at three other Indians who have achieved this special feat:
Dilip Sardesai
Dilip Sardesai is the first Indian to convert his maiden ton into a double century. In 1965, India were playing New Zealand in the third Test at Mumbai. The hosts were forced to follow-on after getting bowled out for 88 runs after the visitors posted 297 runs in the first innings.
In the second inning, India showed much better resilience as Dilip scored his maiden century and also, went onto breach the 200-run mark in the second innings.
Indian captain Nawab of Pataudi Jr declared the innings once Sardesai reached the three-figure mark. New Zealand almost crumbled in a chase but managed to draw the match after losing 8 wickets for just 85 runs in a desperate attempt to save the game.
Vinod Kambli
Vinod Kambli had a blockbuster start to his Test career. The left-hander scored four centuries in his first eight Test innings. Unfortunately, he did not manage to score even one century in his remaining Test career.  
He has scored his maiden century against England at Wankhede stadium. He went onto make 224 runs in that innings which helped India to beat England by an innings and 15 runs.
In the next series, Vinod scored a double century and a century against Zimbabwe. He was a raw talent but quickly faded away after a sensational start to his career.
 Karun Nair
Karun Nair is another great young talent but got very limited opportunities in Test cricket. He is the only Indian to convert his maiden Test century into a triple century.
The special inning came against England in the Chennai Test in 2016. England lost the game despite scoring over 450 runs in the first innings.
Karun Nair who played brilliantly in the game scored 303 runs in just 381 balls which included 32 fours and 4 sixes. India posted a mammoth total of 759 runs in the first innings and won the game by an innings and 75 runs.