Philadelphia 76ers beat Toronto Raptors to level the series 1-1
The Philadelphia 76ers came out on top of the Toronto Raptors 94-89 to drag their Eastern Conference semifinal series level 1-1.
The 76ers were great on Monday night at the Scotiabank Arena as they put in a motivated display. It was looking as if Philadelphia were going to outrightly go over the finishing line as they went ahead with a 13-point lead into halftime, and with 5:44 to play. 
But, Toronto clawed their way back into the game and cut their deficit to a mere one point when Pascal Siakam did a layup with barely a minute left.
All hopes of a comeback win went away when Joel Embiid made a driving layup in traffic to make the score 92-89. 
Danny Green then went on to miss a straightforward 3-pointer on the other end and it was Tobias Harris' turn to confirm the win with two free throws.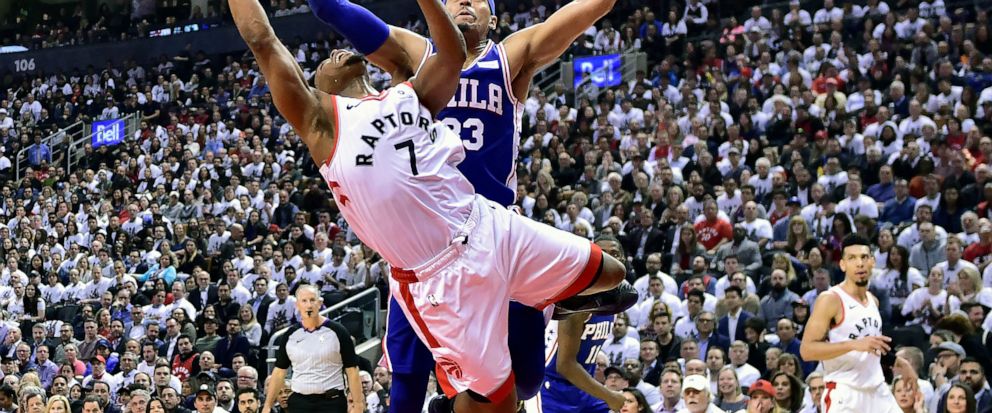 Jimmy Butler was the leader of the 76ers offense throughout the game with an overall total of 30 points. It was Kawhi Leonard who registered a game-high 35 points for the Raptors in their losing effort. 
There were rare contributions towards the Philadelphia victory from Greg Monroe and James Ennis III. The duo made for 23 points together along with 11 rebounds. 
The former limped off with an ankle injury. The series is tied 1-1 and is nicely poised with Game 3 set to happen in a few days.