Messi magic sees Barca trounce Atletico
Barcelona pass one of their last tests in their race for another league title as they beat Atletico Madrid 2-0 at the Camp Nou. Luis Suarez and Lionel Messi scored late in the second-half finally being able to beat a superb Jan Oblak.
Atletico Madrid made things a bit easier for the Barcelona as Diego Costa received a red card midway through the first-half. According to referee Gil Manzano, he showed Costa a straight red for repeatedly using a phrase insulting his mother. 
While that gave an advantage to Barcelona, Atletico hung in there but looked deflated once Luis Suarez scored with a few of them dropping to their knees as the ball made its way to the back of the net. Moments later, Messi killed off the game and doubled their lead.
The win over Atletico pull Barcelona 11 points ahead with seven games to go. It's tough to see Barcelona stumbling four times in their remaining games considering where their opponents lie in the standings.
Unless something catastrophic happens, Barcelona are on the verge of winning their eighth Spanish title in the last eleven years. An astonishing fact considering they only won three titles in the ten years prior to the arrival of Pep Guardiola. Despite the Champions League taking precedent in terms of importance in the eyes of many, winning the league is a measure of which team has been more consistent throughout the season and it's been a Catalan dominance in the last decade.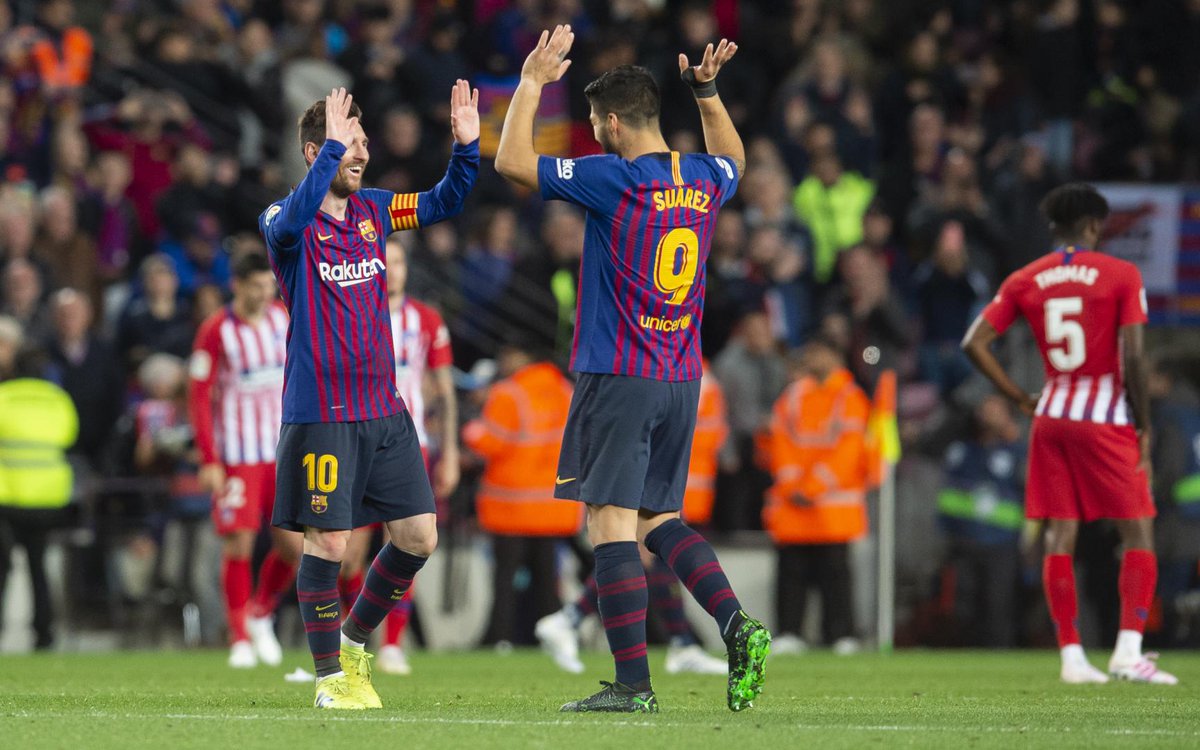 With Manchester United on the horizon in the aforementioned Champions League, Ernesto Valverde's team look to be in good shape in winning yet another treble.