The NBA Playoffs are well and truly under way
The 2019 postseason got underway on Saturday with a four-game slate leading off the first day. 
The action started with the No. 3 Philadelphia 76ers taking on the No. 6 Brooklyn Nets in the first game and it wasn't exactly what many expected.
Even with Joel Embiid being in the starting lineup, the Sixers weren't able to get the job done as the Nets came away with a 111-102 win. 
D'Angelo Russell led the way for Brooklyn with 26 points on 10-of-25 shooting while Caris LeVert added 23 points off the bench. 
The Nets were aided by the fact that they connected on 11 of their 26 attempts from beyond the arc.
Also in the East, the Toronto Raptors and Orlando Magic played an incredible game that stands as the leader in the clubhouse for his best game of the postseason. 
After trading haymakers in the final minutes, D.J. Augustin hit a 3-pointer from the top of the key in the closing seconds to give the Magic a shocking upset win. 
Meanwhile, the Western Conference saw the top-ranked Golden State Warriors show why they're the favorites by rebuking a strong effort from the Los Angeles Clippers.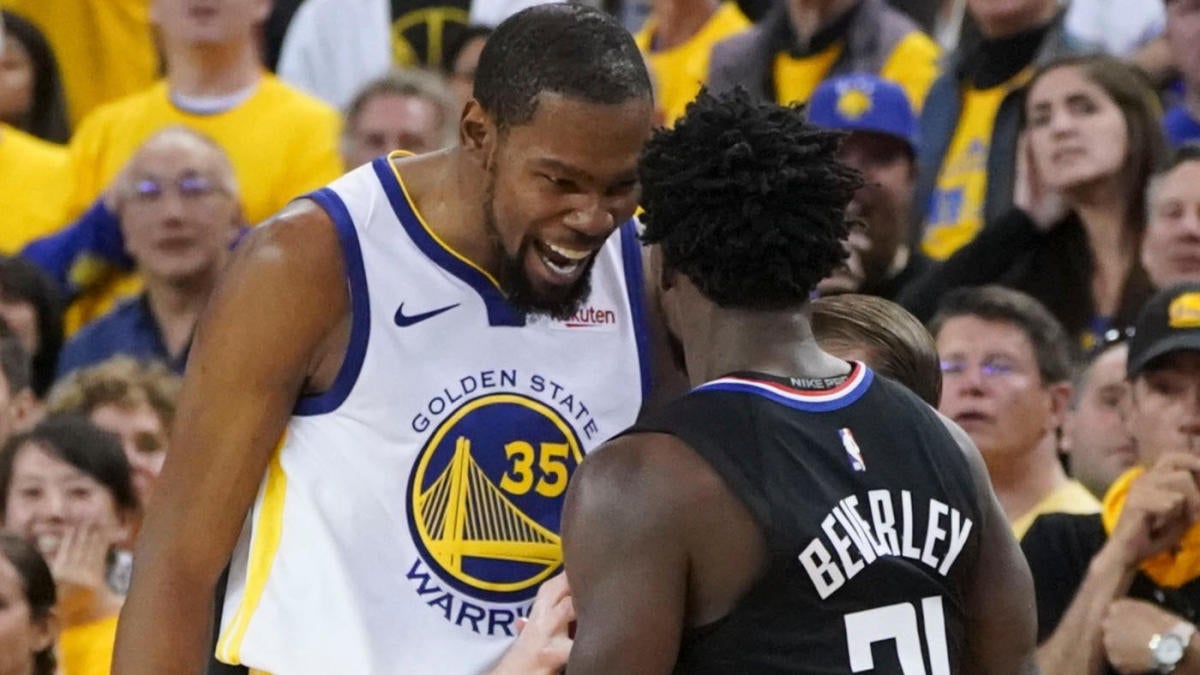 It didn't come without drama though, as both Kevin Durant and Patrick Beverley were ejected. 
Finally, the San Antonio Spurs capped off an upset-heavy day by taking down the Denver Nuggets on the road in a nail-biter to get off to a 1-0 lead in their series.