After the loss against WI, is it good to do analysis of Indian and Foreign Coaches for India?
The Indian Cricket Team lost the T20 series 3-2 against the West Indies on Sunday. After facing a loss against WI, the cricketing world started questioning the team selection and the coach.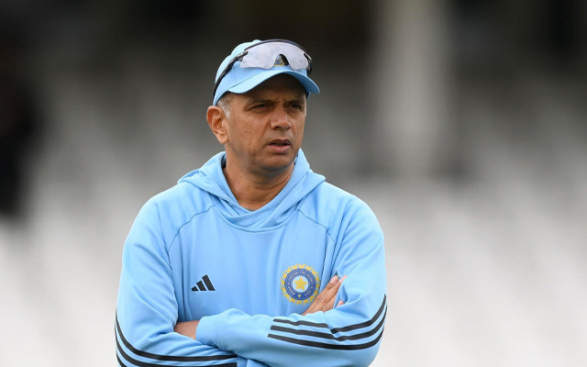 As India will play in the Asia Cup soon, followed by the world cup, Indian cricket team head coach Rahul Dravid raised some "major concerns" for the team after the T20 series loss vs Windies. While the criticism surrounding the team selection had taken a backseat after India managed to level the series from 0-2 down, with most hoping that India could pull off a win even amid the weaknesses, the issue came back affecting the team as they put on yet another horror batting performance on Sunday. 
The question of foreign coaches once again started taking the news. Fans are comparing Indian and overseas coaches for India. 
There are several teams who have appointed foreign coaches. One prime example is Pakistan. Former Australian batter Matthew Hayden as coach and ex-pacer Shaun Tait as fast bowling coach, within a short time with Babar Azam and his team, guided them into the T20 world cup final. They must have done something good with the players that has helped Pakistan to comeback. 
So, should India too, go for a foreign coach now?
This question is not entirely invalid, especially when one looks at India's track record of not having won a global title in nine years. Virat Kohli the former captain was unfairly targeted for not having won a world title, though MS Dhoni too had lost a few, besides winning some. 
"A Coach or a Captain is as good as the team."
Team India has not won any big tournament in the past years but did really well under former Indian coach Ravi Shastri. During his coaching days, his pairing with skipper Virat Kohli proved to be extremely successful, especially in overseas conditions. Indian team clinched landmark wins in New Zealand, Australia, England and South Africa. India's record in these countries improved under his tenure. 
Under Ravi Shastri's coaching, the team also reached the semi-final of the ICC cricket world cup 2019 and the final of the inaugural ICC world test championship. He has guided new generations of Indian Cricket to historic wins as a coach. 
After the end of Ravi Sharstri's tenure as a coach, the BCCI does not want to appoint an overseas coach as the Head Coach. Hence, Rahul Dravid was appointed as head coach of the Indian cricket team. Unlike the IPL, the Indian coaching job is a round-the-year job and man-management works out a lot better with an Indian coach. 
Four foreign coaches - John right, Greg Chappell, Gary Kirsten and Dunccan Fletcher have served as India head coach in the past. The John Wright years and Gray Kirsten's tenure are two of the defining and most successful eras in Indian cricket while Chappell's two year tenure was the most troubled and terrible time. This proves that the issue is not about the Indian or Foreign coaches.
Still if the BCCI does change its mind on the foreign coach, it would not be a reflection on Dravid's capabilities as coach. His place as a cricketer and as a coach who guided India into two under 19 world cup finals and winning one is secured in the history of Indian cricket. All said and done, a coach can only do so much as the onus of turning in performances and executing plans is on players.
Yes, there are few major concerns for the team management after the series loss against the West Indies. However, doubting or judging the Indian coach before a mega event like the ODI world cup and analyzing Indian and foreign coaches for India is not good. 
Winning and losing are all part of a game. As cricket is a team game, blaming a single person (a coach or a captain) is not fair. The team management needs to analyze a few things but comparison of Indian and Foreign coaches is not honorable. Whether it's an Indian or overseas coach, both have their own advantages and disadvantages. However, whatever brings the best results for the national team must be embraced without any fear or favor. 
Cover Credit - BCCIofficial