The best ATP players never to win a grand slam singles title
Currently, the Grand Slam count is reserved among the elite club of Roger Federer, Rafael Nadal, and Novak Djokovic who have won a staggering 57 grand slams.  
There have been a couple of talented players on the tour who had the simple misfortune of being born at the wrong time. Let's take a look at few players, who have not won a Grand Slam title.
Fernando Verdasco 
The Spaniard is blessed with the spectacular shot-making ability and a topspin heavy forehand. His best performance at the grand slams was a semifinal finish in the 2009 Australian Open where he lost to Rafael Nadal in a roller-coaster five-setter that lasted five hours and 14 minutes. 
Currently, he is playing in the Cologne Open after being forced to withdraw from the French Open due to a positive Coronavirus test which he vehemently denied and even threatened legal action against the authorities. 
While the Spaniard has a strong mental fortitude, he often does not have a plan B in his game, which leads to frequent losses in tournaments. He is one of the biggest giant slayers of the game having beaten Nadal and Andy Murray a couple of times in his career. 
He has also made it twice to the quarterfinals of the US Open and once to the last eight at Wimbledon. His highest ranking was being World number 7.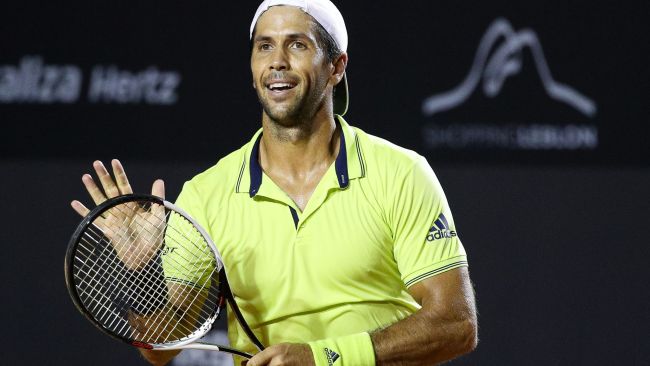 Milos Raonic 
The Canadian's big serve can blow away opponents when he is on fire. He has had immense success on grass reaching the semifinals of the 2014 Wimbledon and the finals of the 2016 Wimbledon where he lost to Murray. 
Frequent injuries have hampered Raonic's consistency. He has hurt his hip, abductor muscle, back, and foot in his career. He has made good progress this year having reached the finals of the Cincinnati Open where he lost to Djokovic in three sets. 
He is currently playing in the St.Petersburg Open where he will face Alexander Bublik in the pre-quarterfinals. He could win a slam in the future if he stays fit and peaks at the right time.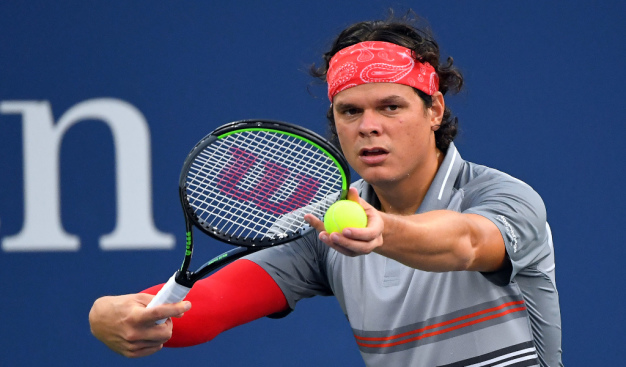 Kevin Anderson 
The new ATP Player Council President is highly talented and has made rapid strides in the last few years. He is a two-time grand slam finalist, runner-up in the 2017 US Open where he lost to Nadal, and a runner-up in the 2018 Wimbledon where he was defeated by Djokovic. 
He has had knee surgery in the past. The South African has won seven titles in his career. While his big serve and strong forehand are his primary strengths, his weakness lies in his inconsistent backhand. His return of serve is also not up to the mark sometimes and his footspeed is very slow when compared to most players in the top 10.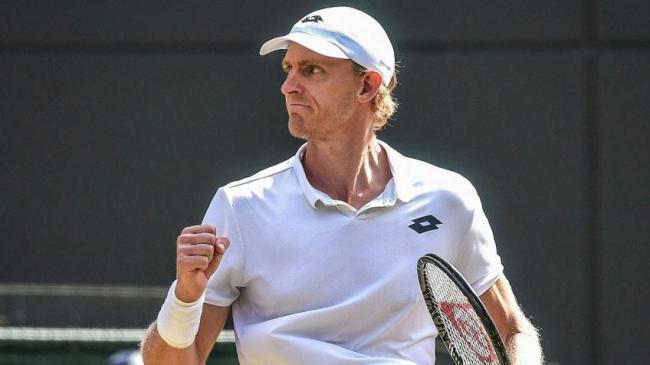 Kei Nishikori
Nishikori created history when he became the first man from Asia to reach a grand slam final in the 2014 US Open where he lost to Marin Cilic. Currently, having recovered from coronavirus, Nishikori lost in the second round of the French Open to Stefano Travaglia in five sets. 
While the Japanese is blessed with solid groundstrokes and a strong cross-court backhand, his inconsistent serving is a big weakness and his forehand is not as technically sound as his backhand. 
Nishikori is very calm in pressure situations and is an intelligent match-winner. His return of serve is also short and lacks depth. He can play for five to six years at the top level but needs more consistency.  
Grigor Dimitrov 
The Bulgarian who is popularly nicknamed as Baby Fed owing to his game resembling Federer's style has flattered to deceive in the big tournaments. He made history in 2017 when he clinched the season-ending ATP Finals and reached a career-high ranking of 3. 
He also added the legendary Andre Agassi to his coaching team but that has not paid him any dividends. He is currently ranked 19 in the world now. His first serve is highly inconsistent. Dimitrov also stunned Federer in the 2019 US Open quarterfinals in five sets. 
If he gets his rhythm right and starts utilizing his single-handed backhand more effectively, he will be a force to reckon with soon. His incredible athleticism and rapid transformation from defense to offence can flummox the best on his day. He needs to improve his mental toughness and focus on his second serve.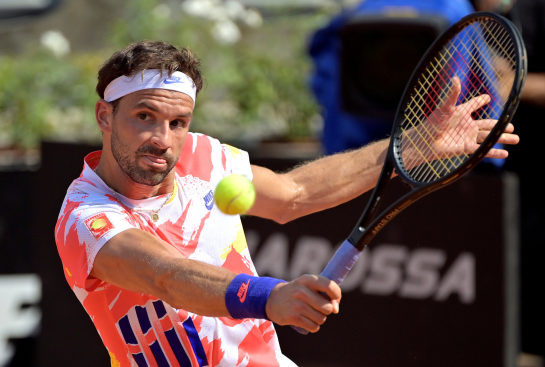 Once the big three hang their boots, these players will have a better chance to win important titles. While there are no doubts about their talent, they need to get their act right on the big stage.  
Featured Image Credits -  Getty Images