Sportco Player Analysis: Bruno Fernandes (Manchester United)
Bruno Fernandes has been United's best signing since Sir Alex Ferguson left Old Trafford. His transfer is also seen as the best business done by Manchester United in recent years because he has been the Premier League top scorer and assist provider since he's arrived at Old Trafford.
How it Began: (Early Years) 
Bruno Fernandes was born in Porto and began his career with Italian Serie B side, Novara, in the year 2013. He moved to the Serie A after a while and became a member of the Udinese squad.
Three years later he joined Sampdoria and after spending a total of 5 years in Italy he returned to Portugal timing for Sporting CP in 2017.
He was instantly made the Sporting CP Skipper, and he won back-to-back Tacas da Liga in 2018 and 2019, also Taca De Portugal followed by being named in the Primeira Liga Player of the Year in both seasons.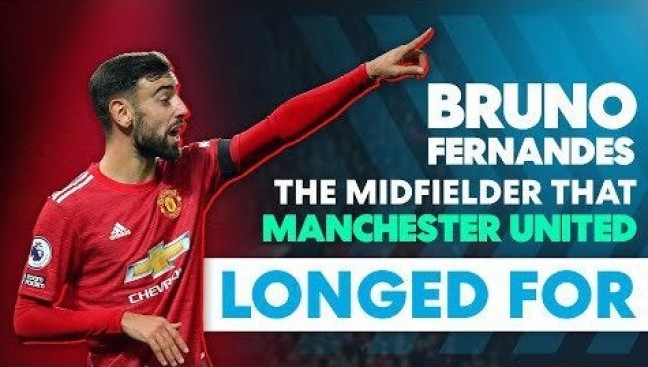 Times were about to change for the Portugal player as he was signed by the Premier League giants, Manchester United, for £47 million €55m, becoming the second-highest-paid Portuguese player leaving the domestic league.
Bruno Fernandes Statistics:
Fernandes had a pretty slow start to his career, scoring only four goals in 23 appearances, followed by four goals in 28 appearances for Novara in Serie A.
Games increased but his goal-scoring remained stagnant as he scored four and three goals in 2014-15 and 2015-16 seasons for Udinese respectively. 
Bruno Fernandes was an influential player at Sampdoria too but he did not have the numbers to please the eyes of big clubs. He then moved to Primeira Liga where he scored 16 goals in 56 appearances, his best so far.
However, 2018-19 was the season when the Portuguese grabbed attention as he scored 33 goals for Sporting CP in all competitions, making him the highest-scoring midfielder in Europe in a single season.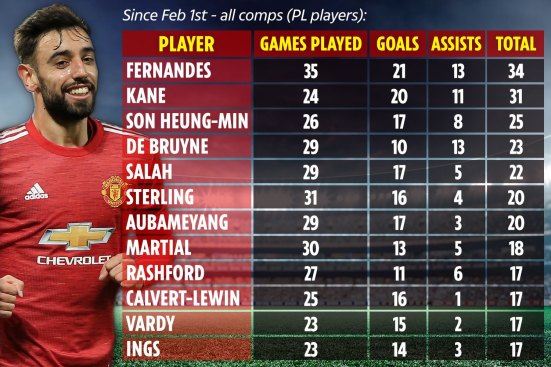 Bruno Fernandes played almost three seasons for the Portuguese side, firing a total of 64 goals in 137 appearances, not bad for a midfielder who has such a poor start in professional football.
However, his best was yet to come and the best part is that he is doing it at one of the biggest clubs in the world, catching attention from other players, managers, and clubs all around the world. Since January, Fernandes has played 39 games in all, firing 23 goals.
It is not only the stats but his mentality that makes him the best player at Manchester United. 
Bruno Fernandes: Playing Style and Strengths
Bruno Fernandes is too good on and off the ball, and the urgency to score or set up teammates is quite evident from his eyes. He doesn't shy away from taking a go at the keeper, and his accuracy with the set-pieces is extraordinary too.
His enthusiasm on the pitch and his efforts to do everything for his team is what makes him a phenomenal talent. Bruno Fernandes can be lethal during 1v1s, can play cheeky passes, and his long balls to Rashford and Martial have already set a precedent of how a box-to-box midfielder should be.
Bruno Fernandes' free-kick technique and accuracy is brilliant as well. While there are no doubts about his ability to step up and take spot-kicks in critical situations, somethings that people can't digest. Bruno is called 'penandes' by his haters but he has often been very smart with his words.
With the kind of numbers he has, it is tough to point a finger at the Portuguese. Bruno Fernandes is 26 years old, and United would hope that he plays a vital role in lifting the club where it was during Sir Alex Ferguson.