Cannavaro sympathizes with Virgil van Dijk after marginal Ballon d'Or loss
Fabio Cannavaro has sympathized with Virgil Van Dijk after the Liverpool star narrowly missed out on winning last year's Ballon d'Or award. The FC Barcelona forward won the race by coming on top only by a margin of seven points in the voting to claim football's most prestigious individual honor for the sixth time.
A defender still has to get his hands on the Ballon d'Or since 2006 when Cannavaro himself lifted it after Italy's victory at the World Cup. As per Cannavaro, Van Dijk was very unfortunate not to win the trophy because of the huge impact he had on the Reds' squad. The 2019 Champions League winners did extremely well and produced some memorable performances in the competition especially at Anfield when they made one of their greatest comebacks against Barcelona.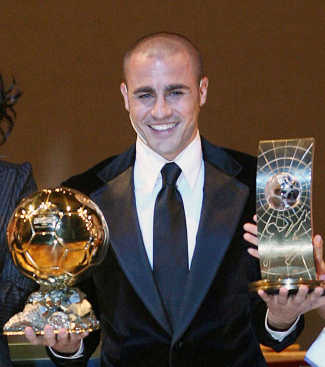 Cannavaro also believes that defenders start at a disadvantage when compared to attacking stars like Ronaldo and Messi. He said, "I messaged Van Dijk to congratulate him on last season but as a defender, it is difficult to win."
"You don't just need to have a great performance and to win trophies. You need to be lucky not to have a striker like Ronaldo and Messi in front of you. This is the key. If you have Messi or Ronaldo, you start the game 1-0 up." Liverpool had three of the last five players in the Ballon d'Or voting, with Sadio Mane and Mohamed Salah faring well.
Cannavaro is one of those too, who believe that Liverpool should be the champions of the league at any cost, specifically because of the way they have played and their mentality. Liverpool boss Jurgen Klopp and Manchester City boss Pep Guardiola are the managers who have impressed Cannavaro a lot.
While talking about the two to Sky Sports, he said, "I like the Klopp mentality but at the same time, I like the Pep culture about football because always we need intensity with and without the ball. But you need to control the game and try to win. I have my system and I hope one day you will see."
featured image credits- en.as.com