The new CSK signing calls MS Dhoni the best captain in the world
Piyush Chawla has called MS Dhoni the best captain in the world after being bought by the Chennai Super Kings (CSK) in the IPL auction held in Kolkata yesterday.
CSK spent INR 6.75 Crore to buy Chawla despite him not being in the best of forms in the last season of the IPL. The 30-year old went at a rate of 8.96 runs per over while averaging 39.90 runs per wicket for the Kolkata Knight Riders (KKR) in IPL 2019.
As CSK already had two leg spinners in their ranks, they were not expected to go after Chawla in the auction, but not only did they go after him, they were involved in a long bidding war for the Uttar Pradesh leg spinner.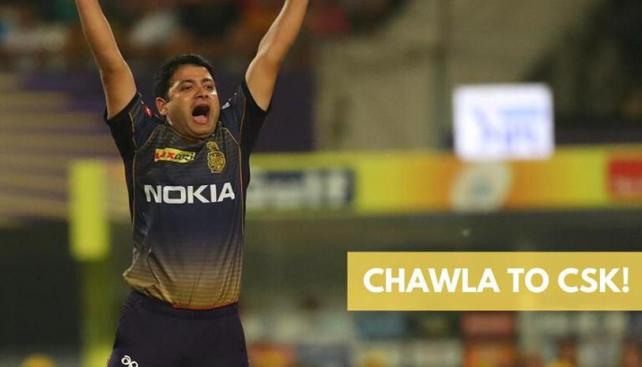 After buying him eventually, the CSK coach Stephen Fleming clarified that the reason why the franchise placed high bids for Chawla was because he had a good relationship with the skipper MS Dhoni and the management feels Dhoni can get the best out of him.
Chawla will, most likely, be the back-up of Imran Tahir in the CSK squad and will play when CSK decides to play an extra overseas fast bowler. Tahir will sit out in that scenario and Chawla will get in.
When Chawla was asked about Dhoni, he said one of the best qualities of Dhoni as a captain is he gives the bowlers the complete freedom to do their stuff rather than imposing anything on them.
"Dhoni is the best captain in the world. We know how calm and composed he always is, but the freedom he gives to his bowlers to express themselves is something which I will relish." Chawla was quoted saying by Times of India.
Chawla has played under the captaincy of Dhoni before. He was a part of the Indian squad which won the World Cup in 2011.
Featured Image Credits: Sify.com