Three Indian footballers who went on to play in Portugal
When you are born in India and you have an inclination towards football, India may present itself a thousand opportunities but if you ever dream to ply your trade in Europe, it would be near to impossible. 
Indian football is not only culpable for that, but there are loads of red tape laid down by FIFA, which bars any kind of interest in Indian footballers who can be future sensations from alien countries.
Let aside Premier League or La Liga, which is an illusion dancing deliriously in the eyes of these famished footballers from which they only draw inspiration and retired footballers, even the leagues with minimal importance in Europe hardly bats an eye towards the Indian footballers.
However, braving all challenges, there have been Indians who did make the cut for the promised land of Europe and even went on to play a crucial role in shattering the glass ceiling in Indian football.
Gurpreet Singh Sandhu, currently the goalkeeper of Indian national team was the first Indian who paved the way for fellow Indians to dream. 
Despite not being a resounding hit, his playing style did change under rigorous training in Denmark and also being exposed against the European elites gave him a broader spectrum to proliferate.
However, if there is one country that has been the most active abode for Indian footballers when it comes to numbers in Europe, it is Portugal. 
Hosting three of eminent Indian sportsmen, Portugal has always been receptive to foreign talents and did not hesitate to walk an extra mile to enhance their local clubs' and the individual's ability. 
We will now sneak a peek in the list of these three players who made it to Portugal.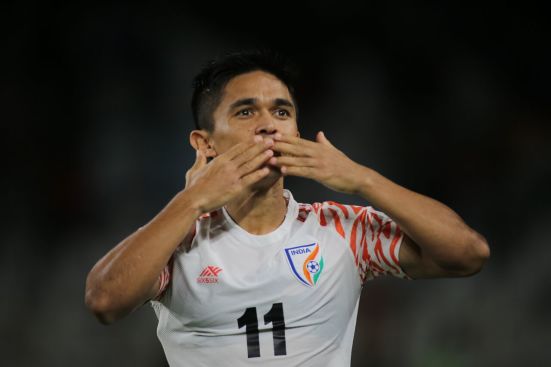 Sunil Chhetri:
Known as the knight of Indian football and also the current skipper of the national team, Chhetri is one of the most doted Indian personality in the circuit of sports currently.
With six AIFF Player of the Year honours, and with 72 goals from an astonishing 115 games, Sunil Chhetri has been a lethal and an extremely prolific marksman in front of the goal.
A career that has now spanned for over 18 years, has witnessed the likes of Indian stalwarts that include Mohun Bagan, East Bengal, JCT, Mumbai City and Bengaluru FC.
He also went on to play a remarkable stint for Kansas City Wizards in 2010.
With a smooth sailing until the heydays of Mohun Bagan in 2011-12, the calling for Portugal arrived.
It was Sporting CP Lisbon's B side that he qualified to play for. Despite this entire affair looking extremely glamorous from the outside and also a big name to be added to Chhetri's resume, the move turned into a hellish nightmare for the Indian skipper. 
With only three appearances out of which two lasted less than ten minutes, Chhetri's most disappointing season turned out to be in Portugal.
Probably the captain will now think twice before heading over to any alien lands. However, what could have been another feather in the captain's crown turned into a vitriolic thorn in his flesh. 
Despite being trained by the best of officials, Chhetri could not break the European stereotypes that an Indian player can also be a big moniker in their ranks.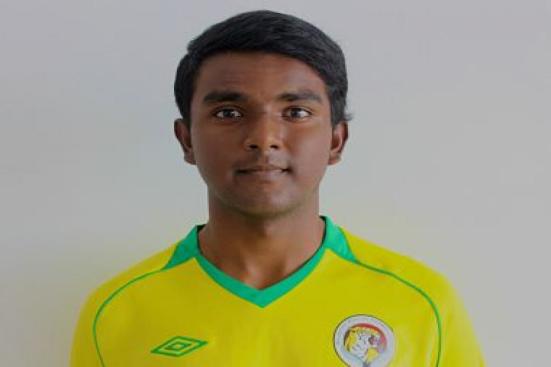 Abneet Bharti:
I was fortunate enough to interview this wunderkind, who is currently plying his trade for Kerala Blasters. Towering at 6 feet and above, Abneet Bharti was an instrumental name to Spain's Real Valladolid. 
After being summoned for trials at German clubs like Anderlecht, Eintracht Frankfurt and TSV 1860 Munich, he was trained under the cream of German coaches. However, once again due to internal gulfs, he couldn't notch up a move to any of these clubs.
He then moved to Portuguese club Sport Uniao Sintrense, an outfit currently vying in the third-tier of Portuguese football.
Known for his burlesque stature, Bharti has made his presence felt time and again in the Kerala rearguard, however, his heydays at Sintrense were the one that he was proud of.
A regular starter at Sintrense, he went on to aid the club in enhancing their position in the league before finally heading home to Kerala.
Though the Indian national team hasn't still really looked around for him, with the budding crop of players being called to represent the nation under the chaperonage of Igor Stimac, a national call-up may very shortly be lurking around the corner for this defensive monster.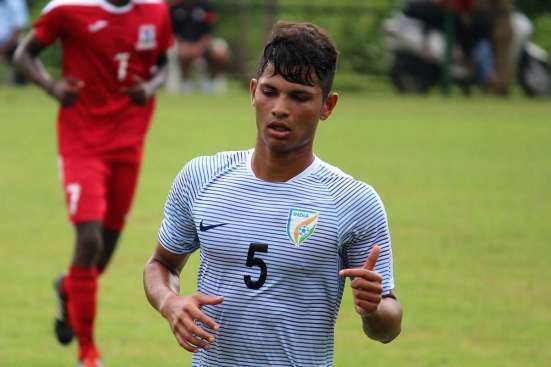 Sanjeev Stalin:
A communique that is still fresh from the mid-hours of yesterday, Sanjeev Stalin, a 19-year-old Indian left-back has notched himself a move to the elites of Portugal, CB Aves. 
Stalin will be the first Indian to play for a Portuguese side plying their trade in the premier division of Portugal.
Known for his illustrious stint with the Indian Arrows, after playing a crucial role in India's World Cup ambitions, Stalin was monitored under the tutelage of Nicolai Adam.
He crafted the solitary goal for India in the U-17 World Cup, when he belted a peach of a cross for Jeakson Singh to head home against Colombia.
One of the major weapons of his arsenal is his speed that helps him to run up and down the planks with consummate ease, aiding the defence and the handful sorties that his team may launch.
Despite the amount for which the transfer has manifested is still to be made public, this individual will be flying to the lands of the ancient merchants for a two-year deal.
Featured Image credits: Khel Now