100 goals for Portugal? Not enough, Cristiano Ronaldo wants more
Cristiano Ronaldo became just the second male footballer in the world to score 100 international goals during Tuesday's UEFA Nations League game against Sweden. 
The Juventus forward achieved the feat in style by scoring a brilliant free-kick from range. It was his 165th cap, having made his debut in the year 2003.
Ronaldo's first international goal came against Greece at Euro 2004 and the rest is history. Since then Ronaldo has only surpassed himself by getting better and better. He has appeared in the scoresheets in the 2006, 2010, 2014 and 2018 World Cups and also in the qualifying games of the respective championships.
He was major figure in Portugal's Euro 2016 victory. The star forward also netted a crucial hat-trick in the Nations League semi-finals against Switzerland before his side went on to lift the trophy, beating the Dutch in the final.
Ronaldo is currently only eight goals behind Iran legend Ali Daei, who holds the record for most international goals (109).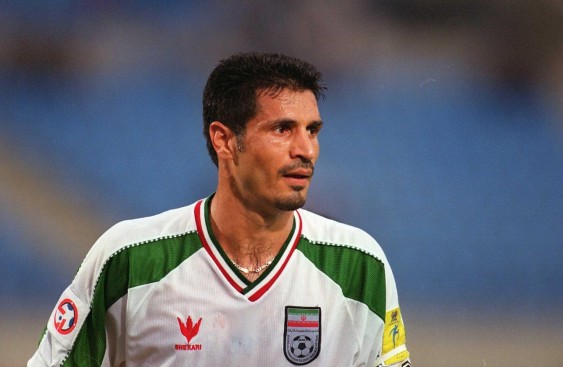 The bigger picture of Ronaldo's achievement is that no active player is even close to his numbers. Indian captain Sunil Chettri trails Ronaldo among active players 72 strikes while Argentine magician Lionel Messi is up there with 70 goals. Neymar and Robert Lewandowski are both at 61 goals for Brazil and Poland respectively. 
Bruno Fernandes was also in complete awe after the skipper scored his 100th goal via a free-kick. However, according to him, Ronaldo had scored six to seven similar ones in the training just a day before the game.
Ronaldo also scored his 101st goal in the same game. When coach Fernando Santos was asked about Ronaldo, he said, "What more can I say? A team that has the best in the world cannot be better without the best in the world."
One more interesting fact about yesterday's game is that it was the same Stockholm stadium where Ronaldo scored a hattrick in the 2014 World Cup qualifiers. CR7 expressed his delight at his 100th and 101st goals via a post on Instagram that was attached with a clever caption.
"Huge pride in this historical goal for our national team! When they tell me I can reach 100, I say it's not enough... 101 goals for Portugal."
featured image credits- Sky Sports