Crystal Palace rejects Bayern Munich's bid for Wilfried Zaha
Crystal Palace has turned down Bayern Munich's offer of having Wilfried Zaha on loan for the rest of the ongoing season, with the option of securing the services of the striker on a permanent basis next summer.
Zaha is looking for a move away from Crystal Palace to play Champions League Football, but the Eagles wants a transfer fee of 80 million pounds for the 27-year old.
It's a demand which Bayern might meet at the end of the season, but they don't want the permanent deal for the time being and want to have Zaha in their ranks temporarily. As per a report in Daily Mail, Crystal Palace has told a flat-out "no" to the Bundesliga champions.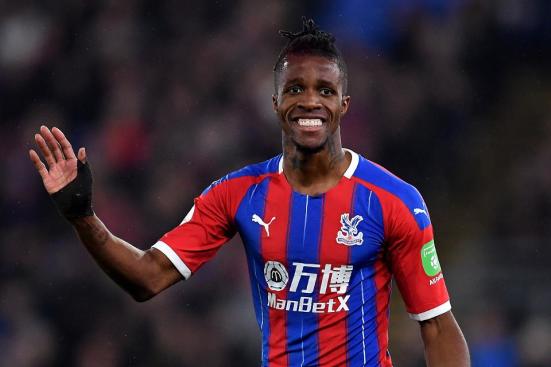 Bayern is convinced about Zaha's potential and is quite keen to sign him. It's just that they don't want to do it in January. They are most likely to come to the English club again with a fresh bid in the summer, if Zaha still remains at Selhurst Park.
Zaha was on Arsenal's radar last summer, but the Gunners hierarchy didn't agree to pay the fee demanded by the Eagles and instead went for Nicolas Pepe. While Pepe didn't come at a significantly lower price either, Arsenal invested in him with the view that he was younger as compared to Zaha and will be long term option for the club.
Arsenal is not looking for a striker in this mid-season transfer window, but their two local rivals Chelsea and Tottenham Hotspur are looking for the attackers and the English club might receive an inquiry from one of these two clubs for a potential transfer of Zaha.
Both the Blues and Spurs are in with a chance to qualify for the Champions League next season. While the Blues are currently holding the fourth spot in the Premier League standings, the Spurs are on the sixth position. 
Featured Image Credits: Skysports