David Luiz is confident the future is bright with Arsenal
David Luiz believes that Arsenal can compete with Liverpool and Manchester City for the Premier League title. The Brazilian promised to give his best efforts for Arsenal.
The 32-years old joined Arsenal at the start of the 2019-20 season. The move was controversial since he was a former Chelsea player, one of Arsenal's most bitter rivals.
Luiz was an important player for the Blues. During his times with Chelsea, the Brazilian won the 2016-17 Premier League title and the 2011-12 Champions League.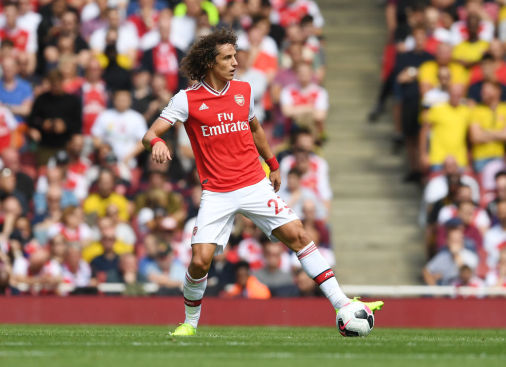 But apparently, David Luiz chose to move to Arsenal for only €8 million. His signing was announced on the deadline day of the transfer market last summer. It was then revealed that a conflict with Frank Lampard was the reason for his departure.
Now with Arsenal, David Luiz wants to achieve a lot and fight for the big trophies.
"For me, if you start something, and we've just started the Premier League and all of the competitions, if you don't think you can win the competition then you won't start anything in your life," he told NBC Sports. "My vision, my ambition and my will is always to fight for the title and between the club, the players and the coach, we have the possibility to fight for the title. I think this club deserves to shine again."
Currently, Arsenal sit at the fifth place in the Premier League standings. The Gunners are ten points behind Liverpool who top the table.
After a rough start, Arsenal has began to find their best form and are playing some attractive football. Arsenal will try to continue the positive trend and go into the deep end of all the tournaments. 
Arsenal faced a setback as they lost their second game of the campaign at Bramall Lane. But, with the return to fitness of several of their players including Alexandre Lacazette, Hector Bellerin, Rob Holding and new signing Kieran Tierney, they look to make the step forward and be a force to be reckon with.