Delhi T20I to proceed as scheduled despite raised pollution levels, confirms Sourav Ganguly
The pollution levels in Delhi have now been a point for concern over the past few years. At the onset of the winters, the capital city usually witnesses a steep rise in the air pollution levels which makes it arduous for the people to breathe causing a lot of a respiratory problems. This time around, the issue is in the limelight even more as the Indian team is scheduled to play the first T20I against Bangladesh at Arun Jaitley Stadium in Delhi on November 3. 
As a result, a lot of views in relation to the need to shift the first T20I out from Delhi have popped up. BCCI president Sourav Ganguly, however, cleared the air on the matter by stating that is already too late to change the proposed schedule for the series. 
The newly elected President was of the view that emphasized on the preparation that goes before hosting an International game and it becomes very difficult to make changes in the eleventh hour. 
It's too late to do anything, because a lot of preparations go into matches, tickets, crowds and everything, so it's not possible to cancel things in the last minute. Fingers crossed. I hope the match gets through. I spoke to the DDCA and they are confident to get through it
Ganguly did accept the need for better planning going forward considering such factors which might hamper the game including players and the spectators. He mentioned how practical planning for games, especially in North India, can be a solution in the future. 
In the future when we schedule - especially in the northern part of India during the winter - we will have to be a little bit more practical. But we have spoken to the Delhi authorities in the last two days. They're expecting the match to go through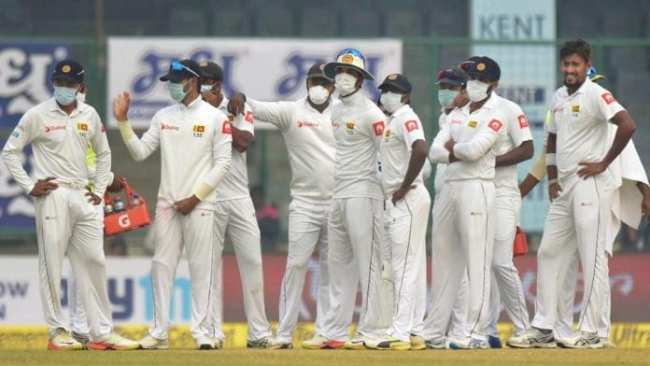 The pollution issue has once again caught the eye after it became a point of debate in the third Test between India and Sri Lanka in 2017. The Delhi Test saw some of the Sri Lankan players wearing mask due to poor air quality encountered during the course of the match. However, the authorities in Delhi are confident that the T20I against Bangladesh should progress as expected given it is a night fixture. 
India will play the T20I series under the leadership of Rohit Sharma after Virat Kohli was rested for the series. The hosts have roped in some young talent in order to consider what they have to offer ahead of the T20 World Cup next year in Australia. 
Cover image credits: Indian Express