El Clásico 2019 to be postponed for political reasons
FC Barcelona will not host Real Madrid at Camp Nou on October 26. The match is reportedly postponed due to political reasons.
La Liga asked the two clubs to agree on a schedule change and give them time until Monday to find a solution. However, Barcelona and Real Madrid reached an agreement sooner.
Demonstration in Catalunya is the main factor of this delay. Locals plan to hold a large-scale demonstration on October 26 to protest the Supreme Court of Spain who just sentenced nine to thirteen years of imprisonment to nine Catalunya separatists. The nine figures were convicted of involvement in the Catalunya declaration of independence in October 2017.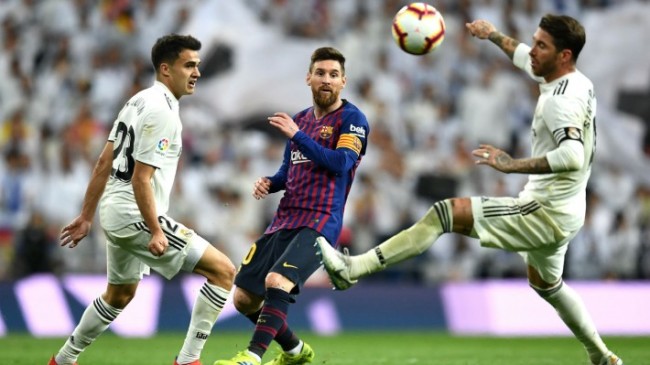 The Royal Spanish Football Federation (RFEF) and the Spanish Government are worried that Barcelona supporters are using this El Clasico to voice protests and seek support from worldwide fans.
LFP had originally suggested the two clubs to switch home games, with Real Madrid hosting Barcelona in Santiago Bernabéu first. Both clubs and RFEF object because it is against the rule.
Since this solution is rejected, LFP then arranged the match to take place on 7 December. But, this would mean that they have to make more changes on the schedule since Barcelona will play Real Mallorca and Real Madrid will host Espanyol on that date.
The two clubs then agreed on December 18. 
It is considered a better solution because the match must take place before the second half of La Liga starts on 17 January 2019. 
This is another roadblock though; LFP will not allow the game that day because that is when Copa del Rey starts. They worry that most fans will watch the El Clasico instead of the tournament therefore reducing the viewership of other smaller clubs. The committee in charge of solving this problem is expected to make the final decision next Monday. 
The two teams are currently competing at the top of the table. Real Madrid are in first place with 18 points from eight matches while Barcelona are staying close with 16 points. 
Cover image credits: Fox Sports