Top 10 Fastest Knockouts in UFC History
A knockout always manages to get itself into the highlight reel. While you must be thinking that Conor McGregor's famous 13 second knockout against former UFC featherweight champion, Jose Aldo, might be one of the fastest knockout in UFC history, it does not even make the top 10. 
Let us take a look into some of the fastest knockout in UFC history:
10. Gray Maynard vs Joe Veres – 9 seconds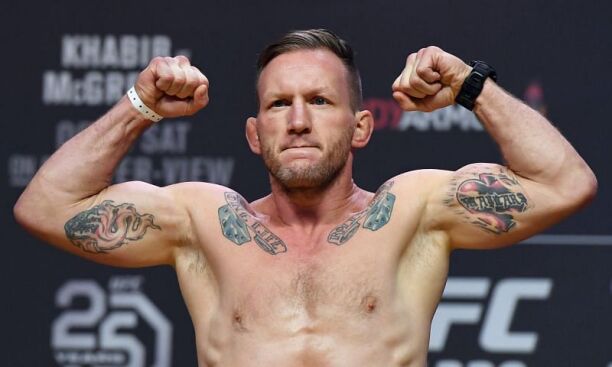 We kickstart the list of the fastest knockout in UFC history with the match between Gray Maynard vs Joe Veres. After the Ultimate Fighter, it was Maynard's second bout in the UFC back in 2007. He was up against Joe Veres, who was new to the UFC at the time. 
Gray Maynard managed to welcome Joe Veres by knocking him out under 10 seconds after the first bell. The fight was stopped at 4:51 into the first round.
(This record was then tied by Jairzinho Rozenstruik after knocking out Allen Crowder in 2019)
9. Makwan Amirkhani vs Andy Ogle – 8 seconds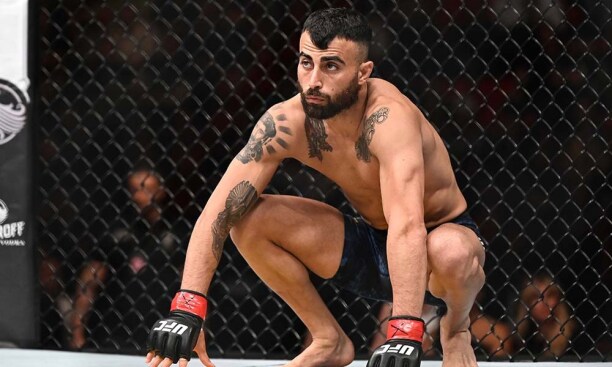 In 2015, Amirkhani was set for his UFC debut. Andy Ogle, who was then on a losing streak, was set to face off against the Finnish talent. Right as the bell rang, Makwan Amirkhani ran towards Ogle and stunned him with a flying knee. 
It took Amirkhani another uppercut to drop the UFC veteran, it only took a few more strikes in the ground before the referee stepped in. Ogle decided it was time for him to hang up the gloves.
8. Leon Edwards vs Seth Baczynski – 8 seconds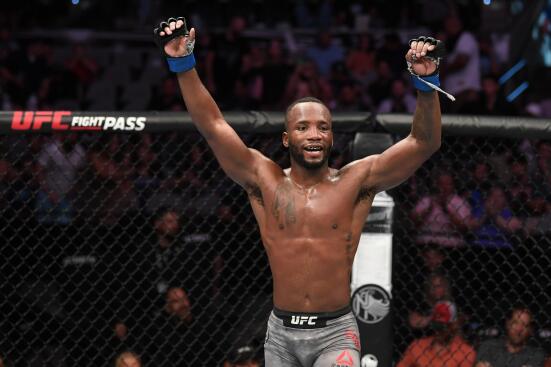 Just when people thought Amirkhani delivered a performance that wouldn't be seen for at least a few years, Leon Edwards was out to prove everyone wrong later in the same year. 
In April of 2015, Edwards was set to face Seth Baczynski, after losing his UFC debut. As soon as the bell rang, Seth came off aggressive, using his jabs. 
This lasted only a few seconds as Edwards landed an overhand right to drop The Polish Pistola. The fight ended after a few follow-up ground shots by Edwards.
7. James Irvin vs Houston Alexander – 8 seconds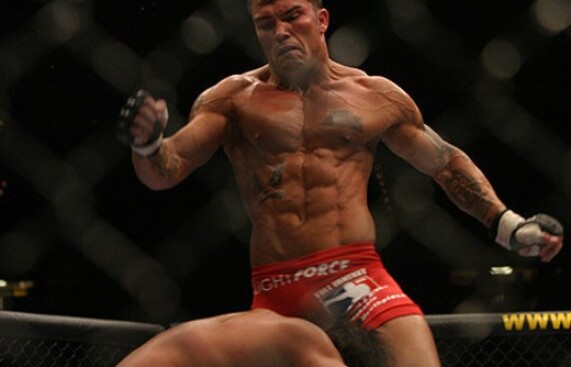 Next on our list of the fastest knockout in UFC goes to James Irvin. After facing his first loss in MMA, Houston Alexander was trying to come back against James Irvin back in 2008. 
As soon as the fight started, Irvin went for a superman punch, which would knock down Alexander. This KO helped James Irvin get a headliner against the Spider Anderson Silva.
6. Don Frye vs Thomas Ramirez – 8 seconds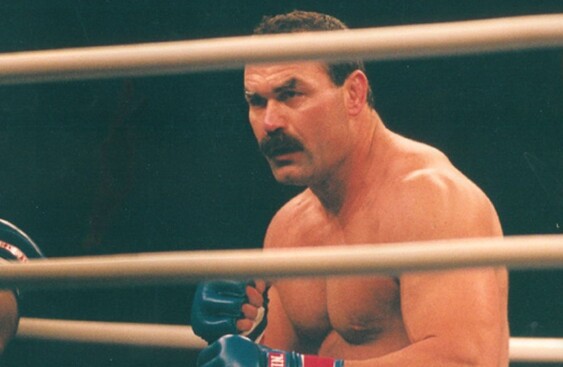 This is the earliest knockout on this list, dating back in 1996. Coming into the fight, Ramirez was considered the KO artist. It wasn't long into the fight when Ramirez was hit by a right hand by Frye which would knock him out 8 seconds after the fight started. 
Often, when sportsmen do not have enough adrenaline in real life, they use online casinos, in particular, fastest payout online casino are the best and safest option for online games.
5. Ryan Jimmo vs Anthony Perosh – 7 seconds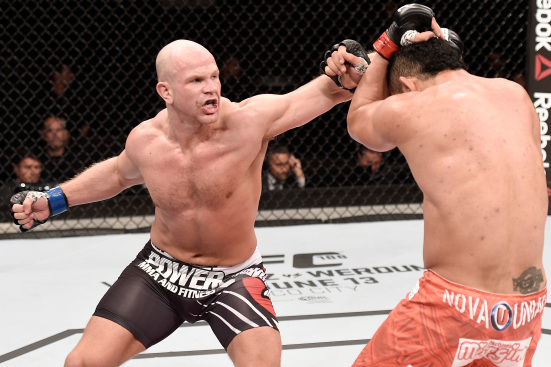 The late Ryan Jimmo's 7 second knockout still remains one of the fastest knockout in UFC history. It took place at UFC 149, it was Jimmo's UFC debut, which was one to remember. 
A victory over Jimmo, would make it Perosh's 4th win in a row but it couldn't come to reality as he was knocked out cold in just 7 seconds after getting hit by Ryan Jimmo's overhand right.
4. Chan Sung Jung vs Mark Hominick – 7 seconds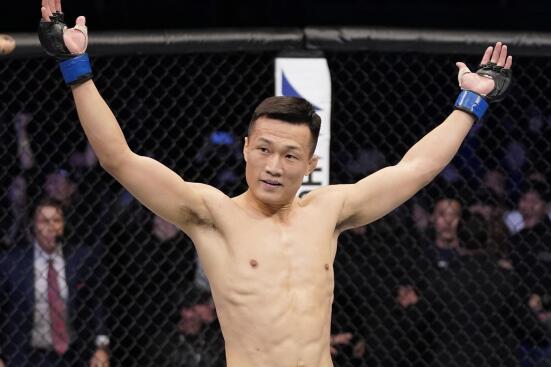 In 2011, Chan Sung Jung was going to kick off the main card of UFC 140 in Ontario. He was going to fight Mark Hominick, Sung Jung was set to prove himself in the big stage. 
The Korean Zombie dodged a right hand from Hominick before landing a right. In only 7 seconds, The Korean Zombie managed to get a huge knockout victory over Hominick in the UFC. Chang Sung Jung's knockout blow  
3.  Todd Duffee vs Tim Hague – 7 seconds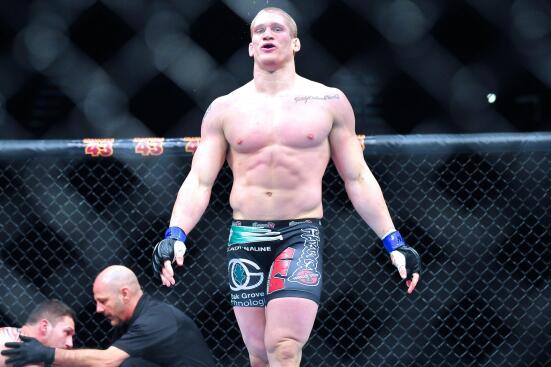 Back in 2003, it was Todd Duffee's debut. He was set to match up against the late Tim Hague. Both fighters were projected to have a good career, so it was exciting to see both of them match up against each other. Just 2 seconds into the bout, Duffee managed to get a clean right hand on Hague. 
This punch led to the Canadian being knocked down, after which it took a few ground and pound before the bout ended in 7 seconds. Todd Duffee's knockout blow to Tim Hague misses by a second for the number two spot on our list of the fastest knockout in UFC history.
2. Duane Ludwig vs Jonathan Goulet – 6 seconds
This record was set in 2006, and it is fair to say that it lasted quite long. Ludwig was returning to the UFC against Goulet. As the fight began, Duane Ludwig was able to hit Jonathan's chin with perfection, this resulted in Jonathan getting knocked out cold in just 6 seconds in one of the fastest knockout in UFC history.
1. Jorge Masvidal vs Ben Askren – 5 seconds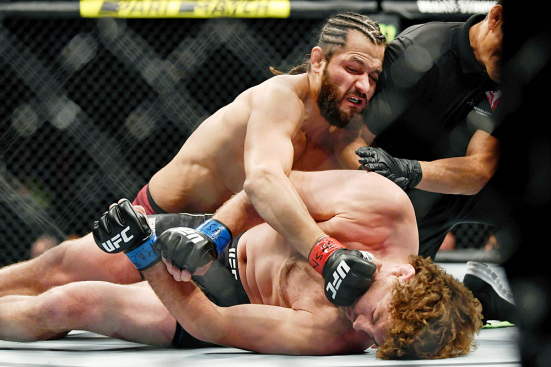 It was Ben Askren's 2nd fight in the UFC, after getting a win over Robbie Lawler. Meanwhile, Masvidal was starting his "resurrection" in the UFC after taking a few years off. 
Both fighters were there to prove themselves once again in the big stage. Sadly, it did not end well for the former Bellator and ONE champion, as he was struck by a flying knee 5 seconds into the fight which put him out unconscious for a while. 
The referee stopped the fight immediately after Ben fell to the ground, the BMF managed to get one of the fastest knockout in UFC history. 
Featured Image Credits - YouTube/Ultimate MMA