Four-hour flight delay frustrates South African cricketer Faf du Plessis
Former South Africa skipper, Faf du Plessis took to twitter to express his annoyance with British Airways. Faf's flight to Dubai was delayed by four hours which, in turn, delayed his arrival to India.
Faf broke the news by tweeting, "Finally on a plane to Dubai after a 4 hour delay. Now I'm gonna miss my flight to India, next flight is only 10 hours later." The story did not end there.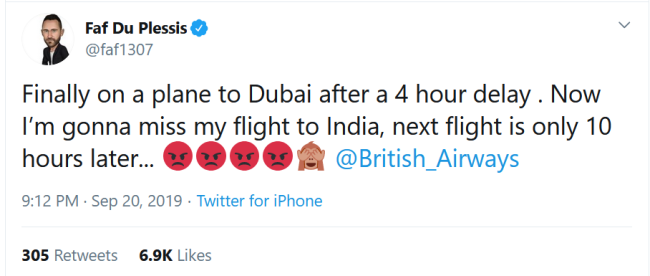 A few hours later, he followed it up with yet another tweet. This one stated that his kit bags were yet to arrive. He stated that it was one of his worst flying experiences and everything went wrong. By the end, the Proteas batsman was praying to have all his bats back in one piece.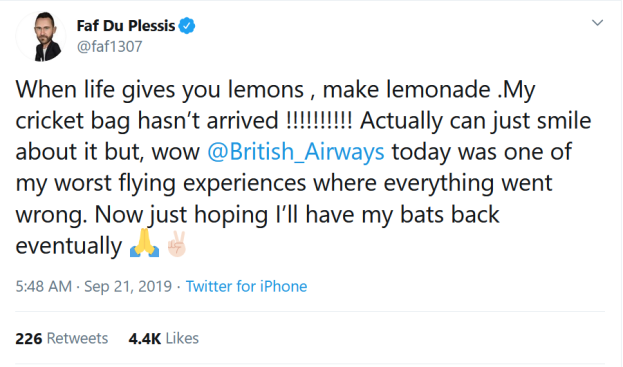 Meanwhile, a pleasant surprise awaited the men in blue who reached Bengaluru, where they play the final T20 tomorrow. The team had an optional training session at the M. Chinnaswamy stadium which was attended by Indian legend and the present National Cricket Academy head, Rahul Dravid. Coach Ravi Shastri met Rahul Dravid and the two legends had a chat. BCCI took to twitter with a photo stating, "When two greats of Indian cricket meet."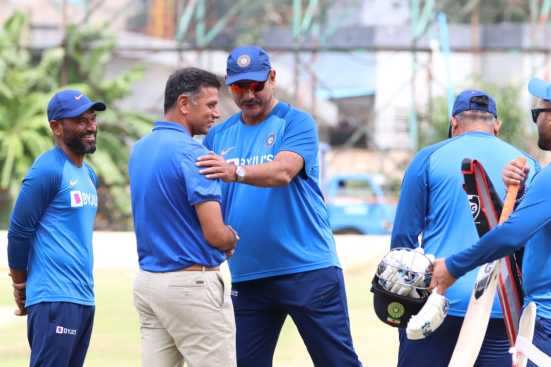 With the first match at Dharmshala getting washed out, Virat Kohli & Co. trashed the Proteas and completed a seven-wicket victory over the visitors. Kohli, who scored an unbeaten 72 to guide the team home, surpassed Rohit Sharma as the highest run-scorer in T20 internationals.