Jose Mourinho: "VAR mistakes are unacceptable"
Jose Mourinho has slammed VAR after incidents in the Merseyside derby and Manchester City's win over Porto in the Champions League.
Tottenham boss Jose Mourinho has shown his presence in the Spurs style of football this season as Spurs finally look like a proper counter-attacking team. Jose's teams are also known to be super solid defensively, something Tottenham have yet not imbibed. What has also not changed for the Portuguese is his concerns regarding VAR. 
The two-time Champions League winning manager has been a constant critic of VAR since its arrival in the English top-flight and was not pleased after how it was used in the Merseyside Derby and Manchester City's clash with Porto in the Champions League as well. The Merseyside derby finally gained its significance after years of Liverpool domination and it was not just football that saw the heat that day.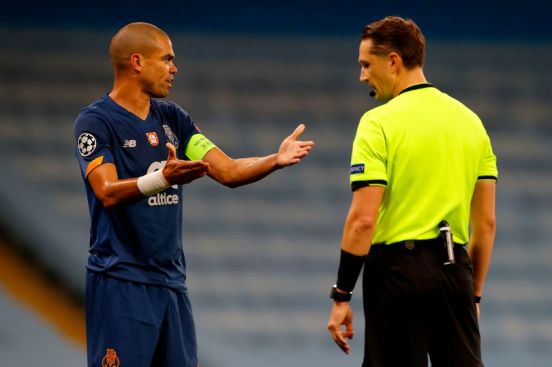 The 288th Merseyside derby had several controversial decisions going against Jurgen Klopp's side and he was clearly very unhappy about it. Jordan Pickford eluded punishment and no penalty was awarded either to the Reds, while they lost Virgil Van Dijk to what has now become a long-term concern for the Dutch. 
Another contentious call was made when Liverpool were denied a match-winning goal by the skipper Jordan Henderson as it was ruled out as offside. The Special One spent no time and spoke against the technology in the pre-match conference as Spurs travel to Burnley. 
The Spurs manager said, "I think the attention is based on the fact that there is a VAR. Without VAR, the situations on the pitch happen and the human being, the referee, makes mistakes. And you know me for quite a few years, it was difficult for me to accept the human mistakes but I  learned and in this moment, I always accept the referee's mistakes." 
"What we don't accept is VAR mistakes. So, I think if the referee of that match, 100 miles-per hour, the situation happened, the linesman gives an offside, everybody would say, 'Ok, it was a bad tackle but it happened and it's done.' But the problem was there was VAR." 
"The Porto goalkeeper could now be with a broken leg and nobody understands how a broken leg (hypothetically) for a Porto keeper is transformed into a penalty against them" (referring to the decision made by VAR when Ilkay Gundogan appeared to stand on the leg of visiting goalkeeper Augustin Marchesin, a collision that resulted in a penalty for Pep Guardiola's side.) 
Jose then explained that a referee making mistakes in a game that is being played with a very high tempo is still acceptable but how can VAR make that mistake?  
 
Featured image credits- en.as.com