Will Juan Laporta's arrival as Barcelona president persuade Lionel Messi to extend his contract
Lionel Messi and records have always gone hand in hand for over a decade now. The Argentine is said to be 'finished' by a lot of self-established football geeks, but Messi is reluctant to show any signs of weaknesses in his performances.
Barcelona thrashed  Real Sociedad 6-1 in what was Messi's 768th appearance for Barcelona, another record after going past the club's legend Xavi who was on top until yesterday.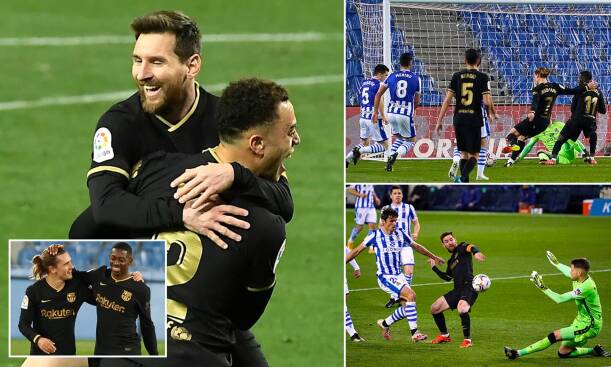 Messi also netted his 467th goal in the Spanish top-flight, setting a record for most goals by one player in a single league, surpassing the 466 scored by the legendary Brazilian for Santos.
But what is the future? What can Barcelona fans expect from Lionel Messi and Co.? Where does the club stand at the moment? There may be many inquisitions like these in your mind. Let's clear them out one by one.
Which trophies can Barcelona land at Camp Nou this season?
Barcelona recently were knocked out of the Champions League by PSG, which means Europe's most prestigious trophy is out of the Catalan's reach but the Spanish giants are currently in the final of the Copa Del Rey, preparing to face Athletic Club. Barcelona look like the ideal winners but the story has a twist.
Athletic Club's last meeting with Barcelona in a trophy final was the Super Cup one, where we saw one of the rarest moments in Lionel Messi's footballing career. The Argentine not only lost his cool, eventually being sent off but his side also lost a trophy that would have been theirs in any other season. So the possibility is there but Barcelona will have to toil hard for it.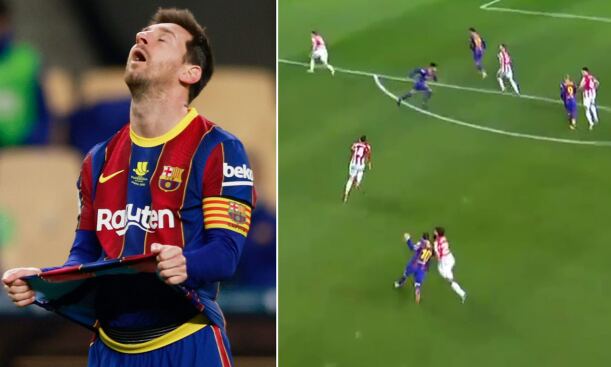 Another one is the league title. Barcelona have claimed the La Liga title in eight seasons since 2008, showing that dominance in managing consistent performances is second to none. However, the recent seasons haven't been the club's best and one of the biggest reasons was the feud between the club and the board.
The 2019-20 season also kicked off in one of the most bizarre fashions for the cules but with the new president, Joan Laporta coming into power, they seem to look better. Barcelona are just four points adrift of the leaders Atletico Madrid, with the sides yet to face each other for one more time this season.
So, La Liga could also be in their bank if they keep up. However, sandwiched between the Madrid clubs, the margins are very fine and any mistake could cost them big time.
How can Juan Laporta's reign turn out to be a different one than Josep Maria Bartomeu's?
The fact that Lionel Messi himself voted in the elections, shows that the belief is there. Laporta, on many instants, has promised and discussed the ways in which he wants the club to be headed and his notions have seemed to have resonated with the players and other members of the club.
Who could be Barcelona's potential signings in the summer transfer window of 2021?
The most important transfer decision for Barcelona at the moment seems to be revolving around Lionel Messi and his contract status, whether he will stay or not. However, Barcelona have been trying to make way for a forward, especially after some big money moves have not been anywhere near to what was anticipated.
Sergio Aguero, Erling Haaland, Memphis Depay, and Mohamed Salah are some options but the club's approach has to be better. Barcelona are also looking for a central defender as Gerard Pique is not fit enough to last another season and his effectiveness on the pitch has drastically reduced too.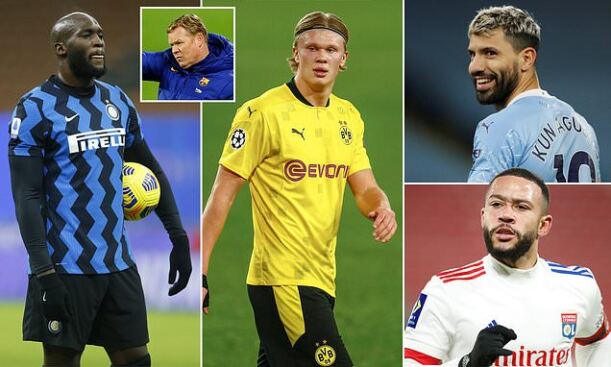 The club have signed Eric Garcia from Manchester City but they would still want to add more experience to their squad.
What is the current contract situation of Lionel Messi?
Reports of all kinds are flying. Some say that Lionel Messi will be signing a new contract with Barcelona in the first week of April, while some feel that Messi is not too keen to sign a new contract with Barcelona and is adamant about reuniting with his former team-mate Neymar, and fellow Argentine boss Mauricio Pochettino.
Also, there have been reports of Lionel Messi joining Pep Guardiola's star-studded Manchester City also look possible, considering Messi's long-time eagerness to play in the Premier League. 
However, for Barcelona, Messi staying would still be their second-best achievement only if they signed a promising striker to make the most of Messi's playmaking abilities.
Was letting Suarez go a big mistake?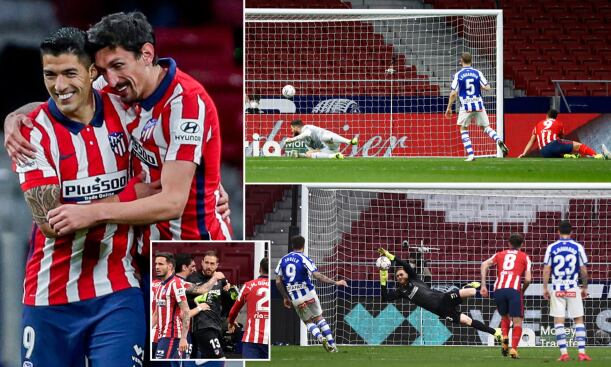 Luis Suarez's transfer cannot be deemed a poor decision by Barcelona despite the Uruguayan scoring 19 goals in this season because it is certain that he is running out of engines now.
He can play in the league and keep chipping in with goals but at the European stage, the Champions League, something that Barcelona are so keen to add to their trophy cabinet, Suarez is not enough.
His performance against Chelsea was proof but where Barcelona committed an error was to send him to a rival club for free. Seeing him being the second-top scorer of the league, just four behind Messi, and not making any profit from him was certainly one of the things that the club should have avoided.