Kerala Blasters vs Hyderabad FC Prediction: ISL 2020-21
An action-packed Sunday will see the Kerala Blasters locking horns with Hyderabad FC with both teams in the bottom half of the points table.
Kerala Blasters vs Hyderabad FC Preview:
Out of the two sides, the Nizams have been better but they are still seventh in the race so far. All this comes even though they have lost only one game this season. For the Kerala Blasters, they have picked only three points from six games.
They have failed to take control of the game except for some moments of individual brilliance. The Nizams lost their first game last Sunday against Mumbai City FC who have barely looked back after having a difficult start to this season.
Manolo Marquez's would want that his team gives everything they can because a win would assure their entry in the top four. However, the time for which they will stay there is still not certain.
Kerala vs Hyderabad Head to Head:
The sides have faced each other only twice, with both sides winning a game each. However, Kerala Blasters' victory was a heavier one, defeating the Nizams 5-1 in the early months of 2020.
Fact Check:
Kerala Blasters are yet to win a game after having failed to do so in their last seven attempts.
This is the first time that Kerala are yet to win a single game after their first six matches in ISL history.
Kerala Blasters vs Hyderabad FC Team News:
Kerala Blasters have a fully fit squad. However, they will be without their skipper Sergio Cidoncha. For the Nizams, Joel Chianese, Lluis Sastre and Fran Sandaza are still out. 
Hyderabad do have a lot of domestic talent and probably they would hope that the ones available are enough to get the team through.
Players to Watch Out: 
Rahul KP (Kerala Blasters)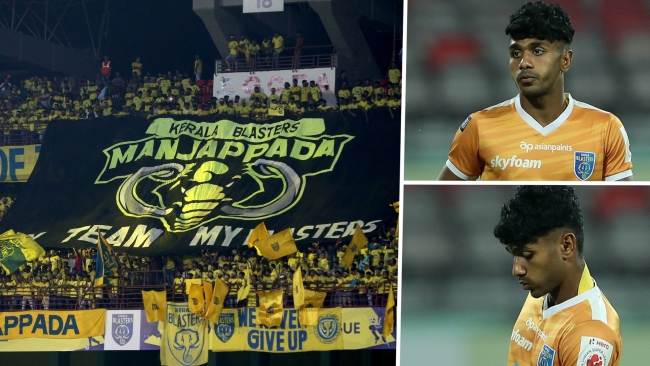 The 20-year-old player did not feature from the beginning of this season for Kerala Blasters but he has shown that he has the ability to make noticeable changes in the game with his presence.
He plays on the right and also contributes when given the second-striker position. An interesting fact is that his first goal came against the Nizams last season, and he would hope that he gets on the scoresheet again.
Liston Colaco (Hyderabad FC)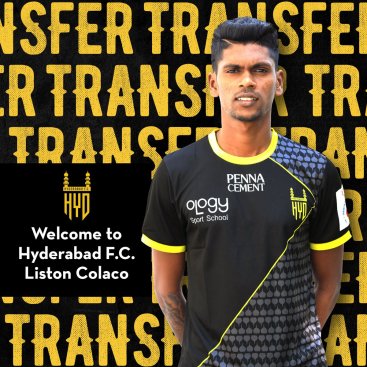 Rated to not start games for the Nizams, Colaco has managed to make an image of a fierce substitute who changes the game once the tempo of the match is set.
His performance against SC East Bengal was a brilliant one and that is why his manager prefers to rely on him for the final half of the game.
Kerala Blasters vs Hyderabad FC Prediction:
Both the teams aren't that away from each other. A victory is a must for the outfits but it seems that the Nizams have settled well into the tournament.
They are more trustworthy when it comes to seeing out games and what they require is to take their chances and maintain the gap.
Kerala Blasters are yet to make their mark in the season and it seems this is the perfect opportunity for them to do so.
Sportco predicts a draw between Kerala Blasters and Hyderabad FC.