Kerala Blasters vs Odisha FC Match Prediction | 7th Jan | ISL 2020-21
Kerala Blasters vs Odisha FC Match Preview
The Juggernauts are the only team left to register a victory this season and the game on Thursday will be a crucial test for them as they lock horns with Kerala Blasters.
Odisha FC are the bottom-most placed team in the league, while the Yellow Army are ninth. Both teams have performed below their standards. Kerala have managed to win only one game, gathering just six points from a possible 24.
They have not played their best football consistently and no one knows about it better than them. There have been flashes of some mind-boggling plays but nothing adds to the tally unless you're clinical in front of the goal.
Odisha FC have a lot to do. Stuart Baxter is mounted with pressure but it is precisely due to his own mistakes. As a manager, you need to know the best players in your team so that the team can play in a certain style of play throughout and get better at what they do.
However, the foundation hasn't been there and the coach is struggling to find a XI that can go out regularly and perform. It's a now or never situation for the Juggernauts and a win here could at least fill the team with some positivity.
Kerala Blasters vs Odisha FC Head to Head
The teams have played each other only twice and neither of them has been able to take the three points home. However, the two fixtures have witnessed two contradicting results, one being a goalless draw, while the other was a thriller with both sides scoring four goals each.
Kerala Blasters vs Odisha FC Fact Check
1) Albino Gomes from Kerala Blasters holds the record to have saved the most penalties in a single season (3).
2) Odisha FC have scored the least goals this season, while they have conceded the most.
Kerala Blasters vs Odisha FC Team News
Muscular issues have led to both Gary Hooper and Bakary Kone to be uncertain. the final call will be made on the matchday. For the Juggernauts, Marcelinho's presence is a doubt, while the others are set to retain their place in the XI.
Players to Look for
Vicente Gomez (Kerala Blasters)
The Spanish midfielder is perhaps one of the best passers of the football. He holds an important place in the Yellow Army, and he perfectly carries out his role as a box-to-box midfielder.
With some support forward, his passes can hopefully end up in the back of the net. Gomez is strong defensively too, and he would hope that his team maintains some pressure against Odisha, not allowing them to come through their lines.
Cole Alexander (Odisha FC)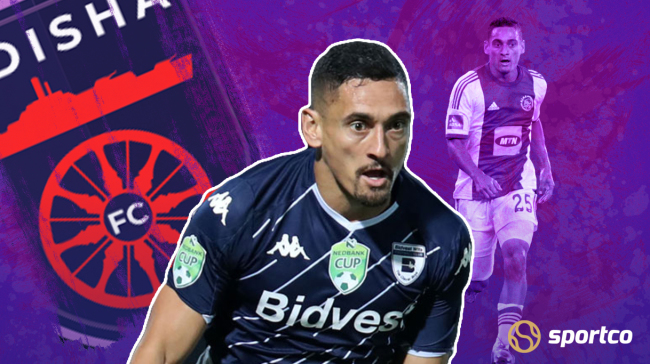 Odisha have been poor this season, and their position in the table depicts that they have failed in almost every department. However, Cole is one of the players who can still fight with dignity and help his team put better results on the board.
Cole has been a reliable player in the squad, playing every game so far in this season, and hopefully, many more. His defensive abilities are exceptional, while he can help the attacking unit too. He will be an important player for them in the upcoming game.
Kerala Blasters vs Odisha FC Prediction:
Both the teams have more than just points to play for. Neither of the two would want to end up at the bottom of the table and that is why the game is expected to be a tight one.
Both the teams would try to play it safe considering they do not have many goalscorers to offer. However, a thrilling contest is anticipated.
For today's match between Kerala Blasters vs Odisha, Sportco predicts Odisha FC to win.