Liverpool manager Jurgen Klopp plays down the 'Invincibles' talk
Liverpool are having a sensational season, which could culminate into their first ever Premier League title. 
The Reds have already achieved 52 points in just 18 games, a run that has seen them winning every single game barring a 1-1 draw against rivals Manchester United. 
They sit 13 points clear at the top with a game in hand and reigning champions Manchester city are 14 points adrift of them. Unless something exceptional happens, the Reds look set to end their 30-year drought for the League title. 
The Merseyside giants can also touch a few other milestones such as Arsenal's invincibles and Manchester City's record of 100 points. However, Jurgen Klopp has stated that he still gets "uncomfortable" despite Liverpool's dominance in the Premier League. 
Klopp said that he is not sure when their incredible unbeaten run will end. Liverpool have not lost in the league since January 3rd, a tremendous run of 35 games. They could make it 12 months without losing and then it is a case of whether they carry it on throughout the season.
The 52-year-old said: "I'm a while in the business and if you ask me if that is possible, I am not sure. I am a very optimistic person but not before a football game.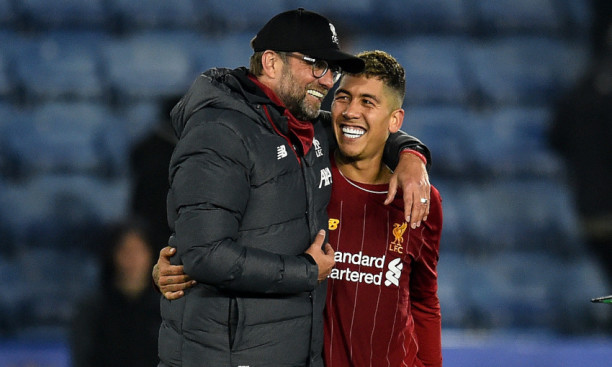 "I know we can win but I've never thought we probably will win it, which makes life really uncomfortable. At Dortmund, we had 28 I think, already it is absolutely exceptional. 
"But only in the review. That's it, only in that situation really. I am blessed I have a very smart team. It is not like I have to tell them to stay focused, because they are. 
"We have so many good characters in the team, there is nobody who is flying. A colleague asked me what I feel when the boys step out on the pitch, do I see this sort of swagger?", Klopp further stated.
Klopp's boys will be up against an in-form Wolves side on Sunday, who did Liverpool a favour by beating Manchester City 3-2 in an absolute thriller of a game. It is never an easy task to keep a side performing at such a high level in the middle of a tricky fixture congestion but Klopp has done it with relative ease thus far. 
The Reds were exceptional against Leicester City in the midweek despite travelling thousands of miles in the previous few days that saw them win the FIFA Club World Cup, a trophy Liverpool had never won earlier.
Featured image credits - Sky Sports