Major League Soccer | Who is likely to win the MLS 2023?
The Major League Soccer (MLS) has been the top professional soccer league in the United States and Canada since its inception in 1993. It has grown exponentially over the years and managed to attract some of the best talents from around the world. With the 2023 season in full swing, soccer fans are already speculating about who will come out on top. 
In this article, we will take a look at the potential winners of the MLS 2023 and some of the best players to watch out for this season.
Who won the MLS Cup in 2022?
LAFC defeated the Philadelphia Union in a thrilling 3-3 contest that needed extra time and a penalty shootout to be decided. LAFC went on to win the shootout 3-0. LAFC started this season as the bookies' favorite to repeat as champions and still are right now. This may all change as odds on future bets – wagers that involve picking the winner of a league or tournament before it begins or before their conclusion -  offered by soccer betting websites are constantly changing.
Key players to watch out for in the MLS Cup 2023
Carlos Vela (Los Angeles FC)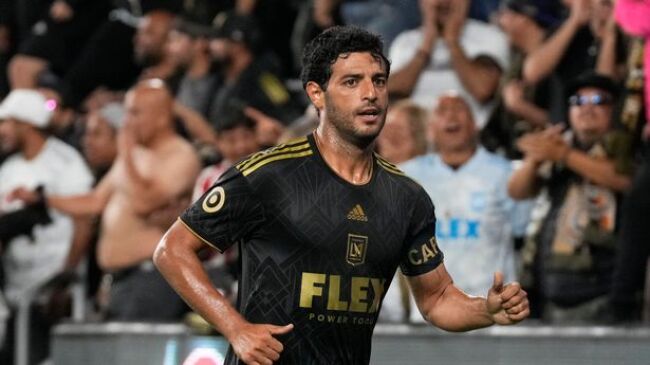 The Mexican is one of the most talented players in the league and has been a standout performer for Los Angeles FC since joining the club in 2018. The 34-year-old forward won the MLS Golden Boot and MVP awards in 2019, and he has continued to impress in the following seasons. Vela's technical ability, vision, and finishing make him a constant threat in the final third, and he is sure to be one of the top players to watch out for in the MLS 2023 season.
Lorenzo Insigne (Toronto FC)
Lorenzo Insigne is a skilled player who can play in multiple positions, including as a left winger, which is where he's usually deployed. He's renowned for his creativity, technical ability, speed, and accuracy from free-kicks. He played an important role in Italy's victorious team at Euro 2020 and is a revered player at Napoli in Serie A, where he scored an impressive 96 goals in 12 years. In addition to his preferred position on the left flank, Insigne is a versatile and hard-working forward who can play in any attacking position and has defensive capabilities.
He's also known for his ability to cover a lot of ground during matches. In January 2022, he joined Toronto FC for a record fee of $15 million, becoming the highest-paid player in MLS. In the 12 appearances he's made for Toronto FC since then, he has scored six goals.
Riqui Puig (LA Galaxy)
Riqui Puig played as a dual No. 8 in a 4-3-3 formation during his time at Barcelona, and he reprised a similar role for LA Galaxy in MLS last year, where he excelled in midfield. With the freedom to roam and orchestrate play, he often gravitated towards the left side of central midfield. As a La Masia product, he's been compared to Andres Iniesta for his ability to dictate the pace of the game. Puig boasts an average of over 75 passes per 90 minutes, and no other player has achieved a higher completion rate since his arrival in MLS in 2022. Puig was instrumental in leading the team to the 2022 MLS Cup Playoffs, but they were eliminated in the Western Conference Semifinals. He has scored three goals in 10 appearances for LA Galaxy.
Cucho Hernandez (Columbus Crews)
Cucho Hernandez has shown great versatility in multiple attacking positions over the past few years. Although primarily a striker, he can also play as a winger and has a knack for getting into scoring positions. While he still has much room for growth, Hernandez's versatility is a positive sign of his development. He has already demonstrated his potential with successful stints at Mallorca FC and Watford before signing with the Columbus Crew as a Young Designated Player in the summer of 2022. Hernandez made history by becoming the first player in MLS to score four goals in under 90 minutes of game time for the Crew. Since then, he has made 17 appearances and is generating interest from top clubs in Europe.
Who will win the MLS 2023?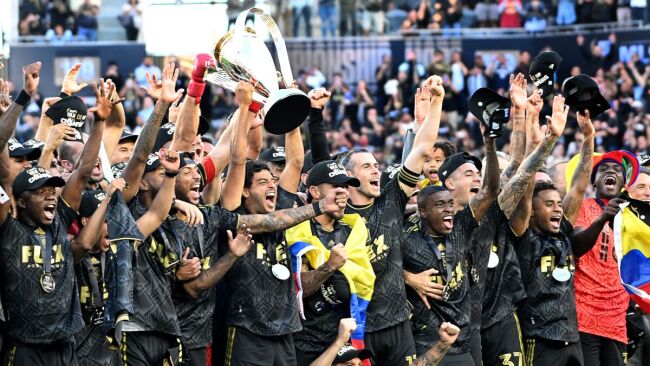 Los Angeles FC has consistently been one of the best teams in the MLS since joining the league in 2018, and they have a talented squad that includes players like Carlos Vela. They have reached the playoffs in each of their first three seasons in the league but have yet to win the MLS Cup. If they can continue to perform at a high level, they could be strong contenders for the title in the 2023 season.
Columbus Crew is another team that could be a strong contender for the MLS Cup in 2023. They won the title in 2020 and have a talented squad that includes players like Lucas Zelarayan and Darlington Nagbe. If they can continue to perform at a high level and maintain their winning mentality, they could be a force to be reckoned with in the upcoming season.
LA Galaxy is another team that has consistently been one of the best in the league in recent years. The 5-times winner, their last win coming in 2014 will be looking to get back to winning ways. If they can continue to perform at a high level and maintain their consistency, they could be strong contenders for the title in 2023.
In conclusion, the MLS 2023 season is sure to be full of exciting performances and surprises, and there are several teams that could potentially win the title. Ultimately, it will depend on how well each team performs throughout the season and whether they can maintain their form in the playoffs.
Cover Credits: Goal.com