Marcus Rashford impressing with his heroics on and off the pitch
Ole Gunnar Solskjaer was awestruck by Marcus Rashford and his charitable achievements, off the pitch during the coronavirus lockdown. Rashford's achievement in persuading the UK government to extend its food voucher scheme is more important than any football match he will every play, Manchester boss Ole said.
United and England winger Rashford wrote a letter to the members of the House of Commons on Monday requesting them to continue free school meals for disadvantaged children when the term finishes.
Vouchers were distributed over the Easter holidays because of the coronavirus pandemic but the scheme continues only during that time and so was due to end next month.
However, the Fareshare campaign fronted by Rashford forced the government to give a second thought to its approach, with huge backing from social media ultimately leading to Downing Street making a change.
Rashford will be back on the pitch on Friday as United resume their Premier League campaign against former boss Jose Mourinho's Spurs, who are also said to be ready for the game fully. Ole Gunnar Solskjaer always has though of the United star kid highly and he feels no match the 22-year-old plays will be as crucial and impactful as the changes he has helped bring.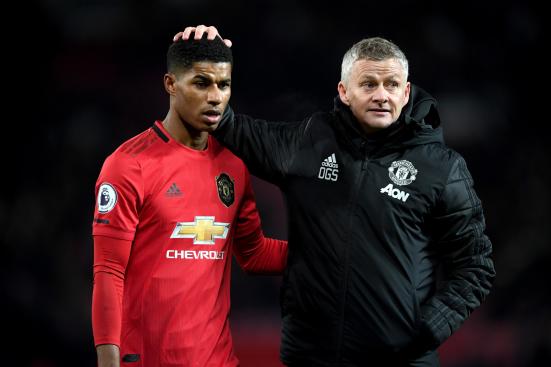 While on a video news conference, Ole said, "As a club, and me as his manager, of course, it's been fantastic to follow Marcus throughout the lockdown period as well. It's not only that he got the prime minister to change his mind, it's also what he's done over the last few months. Marcus is a top human being, he's brought his own experiences as a kid into this conversation and changed the lives of many kids. He's already been captain of the club at such a young age and he's proving all the time his human qualities which is the main attribute for a Manchester United player."
Rashford was also very vocal in his support of the Black Lives Matter movement, which has gained significant attention around the world following the death of George Floyd.
featured image credits- Stretty News