Racism hits again, this time in Portuguese football
Porto forward Moussa Marega walked off the field after he claimed that he was subjected to racism. FC Porto, who are one point behind Benfica in Primeira Liga won 2-1 at Vitoria Guimaraes. 
The 28-year-old Marega started to walk towards the dugout in the 69th minute of the game.
Marega was seen with thumbs down and he also raised his middle finger to the crowd as he was very disappointed with the fans there. 
The opposition players along with his team-mates gave their 100% to make the player stay on the field but the forward lost his cool and was eventually substituted.
Marega shared his thoughts after the game via an Instagram post which said, "Supporters who come to the stadium to make racist chants are idiots." 
The surprising fact is that the forward was a part of the Vitoria team too, during a loan spell in the 2016/17 season and netted 15 goals in 25 games which is quite commendable.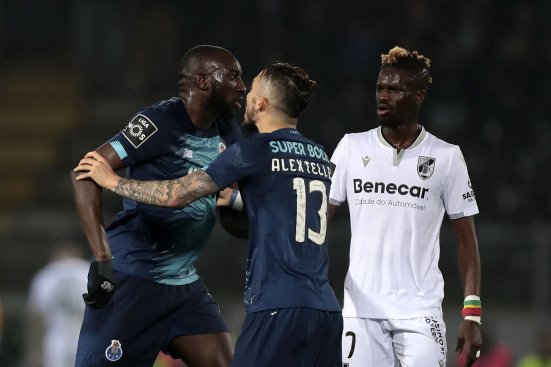 The Porto boss, Sergio Conceicao was in full support of his player and said, "We are a family regardless of nationality, skin color and hair color. We are humans, we deserve respect and what happened here was unfortunate. 
"We are completely indignant about what happened. I know the passion that exists for Vitoria and I think most of the fans do not see themselves in the same attitude of some people who have insulted Moussa since the warm-up."
Porto took the social media to describe the match report as 'a sad situation that should make the Guimaraes and Portuguese football blush with shame.' 
Team-mates including Alex Telles, Sergio Oliveira and Ivan Marcano, all tried their best to stop Moussa but the player pushed everyone aside and rushed to the tunnel. 
Racism is causing problems in this beautiful game for a long time and has started to affect the players personally and on a very serious level.
featured image credits- bleacherreport.com