Mayank Agarwal and his love affair with the first innings
India's newest Test sensation, Mayank Agarwal has witnessed a dream start to his career in international cricket. 
Making his debut against Australia at the historic Melbourne Cricket Ground in the Boxing Day Test in 2018, the youngster announced himself as one of the future stars in the reckoning. 
With a gritty 76 on debut against a ferocious bowling attack in overseas conditions, Agarwal proved that he belonged to the highest level. 
In a career that is merely six Tests old, he has already shown impressive signs which might hold his future in Test cricket in good stead. 
In his first innings on home soil, the 28-year old registered his maiden ton and went onto convert that into a double hundred, becoming only the fourth Indian to achieve this rare feat. 
In such a short duration, the Karnataka batsman has displayed the knack of scoring runs even in alien conditions. His love affair for run-scoring is evident in each of his first innings of the Test matches played so far.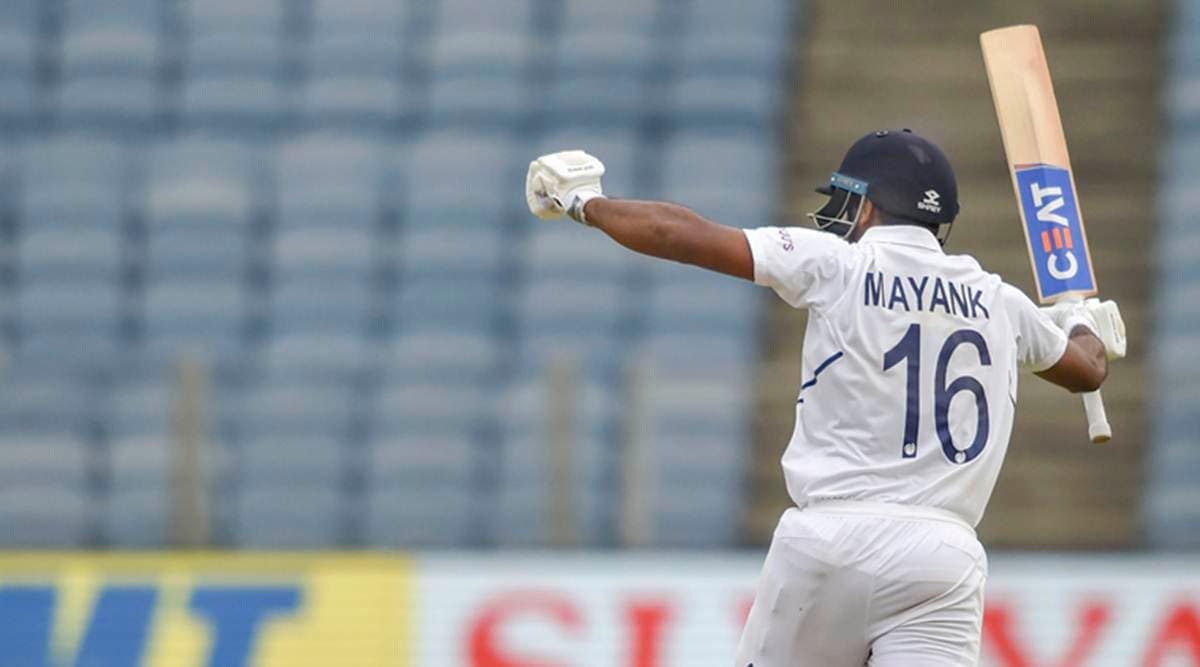 In five out of his six first innings scores, he has gone past the 50-run mark, twice converting them into a hundred. 
In the first two Tests down under, Agarwal registered two 70+ scores and failed to get past the three-figure mark. 
Despite failing in the first Test against West Indies, the opener responded well in the second Test with a grinding fifty in the first innings. 
Continuing his streak of scoring runs, he has now scored a double hundred and a hundred in the two matches played so far in lndia. 
In the first Test against South Africa, he claimed his highest score and decimated the opposition with a well-crafted 215. 
In the ongoing Test match at Pune, Mayank has proved that he is not a one-trick pony after he weathered the first hour of play on a relatively tough wicket in Pune and scored his second Test ton. 
Though his first innings scores commend his skills at this level, he would also love to get a hang of scoring runs even in the second innings of the Test match.
Cover image credits: Hindustan times