"Media has been tough on me" - Australian Open runner-up Garbine Muguruza
Garbine Muguruza is not very happy with how she was treated by the media in the recent times. 
The Venezuelan tennis player, who went through a horrendous run of form last year. Began the New Year on a fantastic note as she finished the Australian Open as the runner-up in the singles category, despite having come into the tournament without seeds.
Muguruza seemed to be on her way of winning her third Grand Slam singles title as she beat the other finalist Sofia Kenin in the first set of the Australian Open 2020 final, however she couldn't quite carry the momentum forward and lost the next two sets 2-6, 2-6 to lose the final eventually.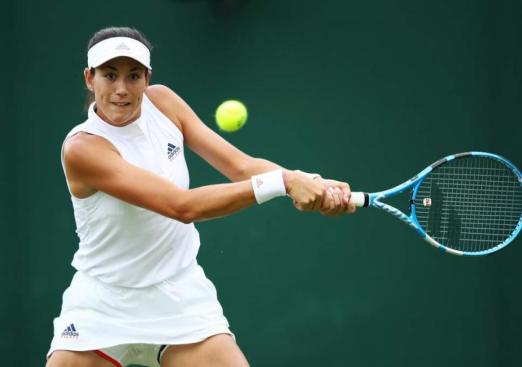 Although the Venezuelan would have loved to cross the final hurdle and clinched the Australian Open title, she would still be extremely happy with her run in the tournament. On her way to the final, Muguruza got the better of three players who are in top 10 in the world rankings at the moment.
The Venezuelan is now going to make a climb in the world rankings herself and is likely to break into top 20 in the new world rankings which are going to be released next week.
However, the 26-year old doesn't seem to have forgotten the criticism she received from the media when she was struggling with her form and was failing to live up to the expectations last year.
"I'm just taking it easy after these two years. The media has been tough on me." Muguruza told the reporters.
"I have to say… Today people will say very good things about me, and the next week bad things if you lose. I kind of found myself less excited, less excited with how things work." Muguruza added.
Muguruza was the no. 1 female tennis player in the world in the singles category a couple of years back.
Featured Image Credit: Sky Sports