Messi is only markable on PlayStation, says Gennaro Gattuso
Gennaro Gattuso was asked about Lionel Messi and Barcelona following Napoli's 3-1 win over Lazio on Saturday. Napoli boss Gattuso joked about the fact that Messi can be only marked in his dreams or on Playstation.
FC Barcelona face Napoli in the reverse fixture of the Champions League last 16 with an aggregate score of 1-1. Now that the Serie A 2019-20 season is officially over, Napoli can focus on the Champions League tie coming ahead. The match is scheduled for August 8 at Camp Nou.
When asked about the Argentine in the post-match conference, he said, 
"I can mark Messi only in my dreams. Or if I set Napoli vs Barcelona on my son's Playstation, trying to catch him there when I played for Milan with 10-15 kilograms less than today."
Gattuso was then asked about his tactics against fourth-placed Lazio and Gattuso replied by saying, "I think they are very different teams with two different styles, (comparing Lazio and Barcelona) Lazio mixes technical and physical skills. Barcelona are all about quality. I think it will be a different game. We don't have to think about scoring or not. We must play as a team, being confident that we can have our chances. We know that it will be an enterprise. Our minds must be free in order to express our qualities."
As for Napoli, they will be praying for Lorenzo Insigne's fitness for the trip to Barcelona after the skipper limped off against Lazio with six minutes remaining due to a thigh issue. "Insigne spoke to the doctor, we'll evacuate it over the next 48 hours when we have the test results. Hopefully, it's not as serious as we first thought," Gattuso added.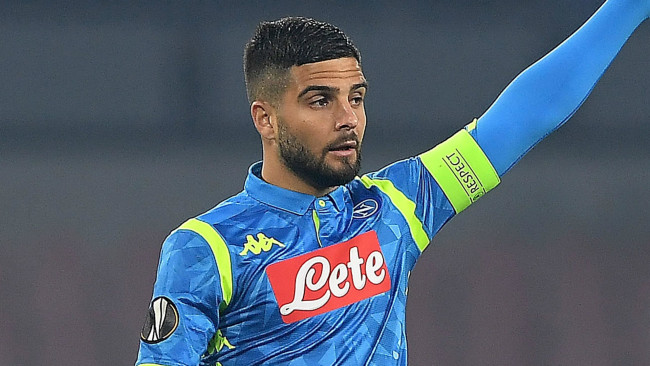 Napoli have been very impressive since the restart while Barcelona looked shaky in their games post-lockdown. However, a team like Barcelona needs no lecture on how to perform well as they know where they lack and with the quality they possess, they will still be a huge threat to Gattuso's Napoli at Camp Nou. 
featured image credits- goal.com